Poems from Prison – new project to support repressed people in Belarus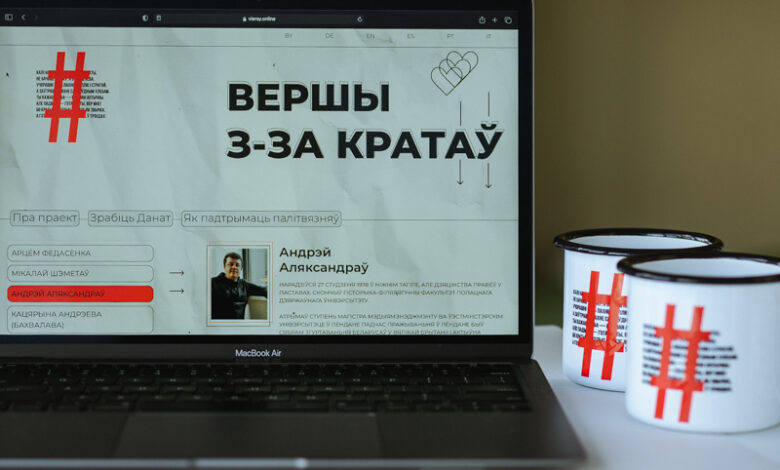 The People's Embassy of Belarus in Brazil in collaboration with the Freedom Postcards initiative launched the Poems from Prison website. It collects poems written by political prisoners in Belarus, their translations into different languages, and tells their authors' stories.
The poems and biographies of 30 authors are available in three languages: Belarusian, English, and Portuguese. Other languages and more poetry collections will be added soon. Some of the authors had already published their work before their imprisonment, others started writing poems in custody. Many of them are already familiar to our readers: journalists Andrei Aliaksandrau, Katsiaryna Andreyeva, and Ihar Losik, lawyer Maksim Znak, human rights activist Marfa Rabkova, student activist Kseniya Syramalot, blogger Siarhei Tsikhanouski, and others. One can send the authors a letter or a postcard online by accessing their respective pages on the website.
Through this project, its creators would like to draw more attention to the problems of repressed people in Belarus and raise money for unjustly imprisoned Belarusians. Donations are collected through the BYSOL platform and redirected to the Dissidentby initiative dedicated to helping political prisoners and their families. In return, donors can receive postcards or other merchandise. As of now, there are at least 1463 political prisoners in Belarus, more than 80 of whom are cultural workers.