Maria Kalesnikava sentenced to 11 years in prison, Maksim Znak – to 10 years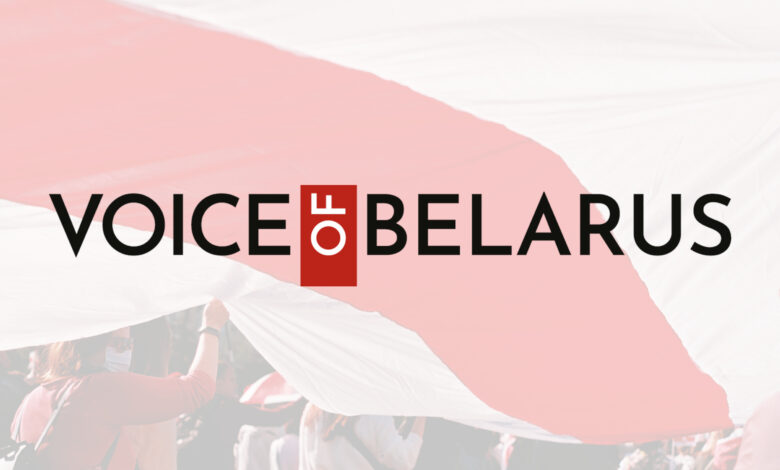 Today, 6 September 2021, the verdict has been announced in the case of political prisoners Maria Kalesnikava and Maksim Znak. The court sentenced Maria Kalesnikava to 11 years in a general regime penal colony and Maksim Znak to 10 years in a medium-security penal colony. They were found guilty of conspiracy to seize power by unconstitutional means, calling for the seizure of power or actions that harm national security, and creating or leading an extremist formation.
Maria Kalesnikava and Maksim Znak were the key figures in Viktar Babaryka's team during the 2020 presidential election campaign. After Babaryka had been arrested, Maksim Znak and Maria Kalesnikava continued to be active in the united headquarters of Sviatlana Tsikhanouskaya and later became members of the Presidium of the Coordination Council. The Coordination Council called for a broad public dialogue and a new presidential election. Most members of the Council are now under arrest or in forced exile.
Maria Kalesnikava was taken into custody on 8 September 2020. The day before, security forces abducted her in downtown Minsk and tried to forcibly deport her from the country, but Maria tore up her passport at the Belarus-Ukraine border.
On 9 September 2020, Maksim Znak was arrested. He was accused of inciting action aimed at harming national security. As a sign of disagreement with the charges, Maksim went on a hunger strike and held it for more than a week.
"The regime would really like to see Maksim and Maria crushed and exhausted. But we see our heroes strong and free inside. They will be released much earlier," opposition leader Sviatlana Tsikhanouskaya commented on the verdict.
The European Union and German, Austrian, and British authorities strongly condemned the prison sentences handed down to Maria Kalesnikava and Maksim Znak and demanded the immediate release of all political prisoners in Belarus.
"The EU reiterates its demands for the immediate and unconditional release of all political prisoners in Belarus (there are now more than 650 of them), including Ms. Kalesnikava and Mr. Znak, journalists, and all the people who are behind bars for exercising their rights," the EU spokesman Peter Stano said in a statement.
The German government also criticized the Belarusian authorities in connection with Kalesnikava's and Znak's verdicts. "Berlin considers these sentences emblematic of the ruthless actions, repression, and intimidation carried out by the Belarusian regime against opposition politicians and civil society," Deutsche Welle quotes Andrea Sasse, a spokeswoman with the German Foreign Ministry.
"The sentencing of Maria Kalesnikava and Maksim Znak shows that the Belarusian authorities are continuing their assault on the defenders of democracy and freedom. The Lukashenko regime must end this repression and release all political prisoners," said British Foreign Secretary Dominic Raab.
"The regime in Belarus has hit a new low with today's verdict in the case of Maria Kalesnikava. We demand her immediate and unconditional release. We will continue to support those who are fighting for a free, democratic, and independent Belarus," reads the statement by Austrian Foreign Minister Alexander Schallenberg.