Belarusian authorities detain railroad workers on suspicion of participation in "rail war"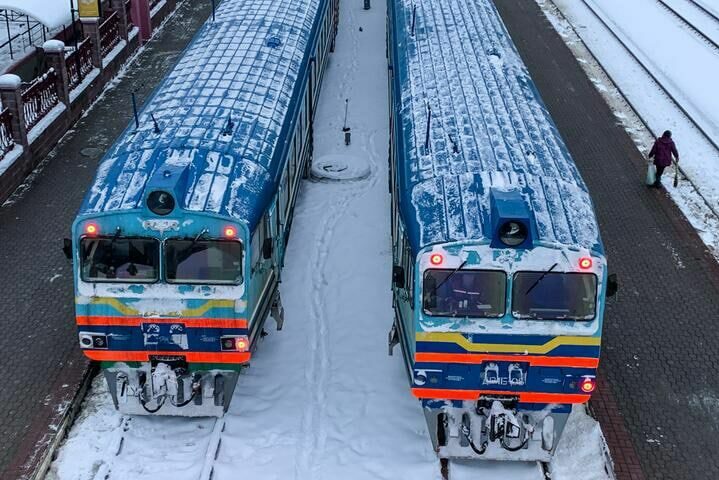 Since the beginning of Russia's invasion of Ukraine, with the Russian troops also entering from Belarusian territory, a "rail war" has broken out in Belarus. Belarusians have been disabling railway equipment to slow down and prevent the transport of Russian weapons and military vehicles into Ukraine. The most commonly used format is the destruction (arson) of signaling, centralization and blocking (SCB) relay cabinets. Each such cabinet costs about $50,000 USD, and only a few institutions in the country repair its parts.
Despite controls and intimidation by security officers, guerrilla actions continue unabated. On 15 March, saboteurs damaged an SCB relay cabinet on the Damanava–Liasnaya line, on 16 March there was a similar incident on the Farynava–Zahatstse line, and on 17 March in Orsha. On the night of 25 March, two relay cabinets were burned on the Barysau–Navasady line. Two more cabinets were burned on 28 March near Viareitsy.
In search of rail guerrillas, the KGB conducts raids in the towns where sabotage took place. Security officers detain railroad workers, search their homes and check their cell phones. Search warrants mention espionage, treason, and acts of terrorism. At least 30 railroad employees have been detained all over Belarus recently.
On the evening of 30 March 2022, one of the pro-government Telegram channels related to security officers released "confessional videos" of 28 people – railway employees of different ages and professions coming from different parts of the country. They were all allegedly subscribed to the Live. Railroad Workers' Community in Belarus Telegram channel, with its chat group recognized as an extremist organization in Belarus. In addition, four more railroad workers were detained in Homel; at least one of them was placed in the KGB pre-trial detention center.
Given the events, special forces were ordered to patrol railway tracks and protect infrastructure. On the night of 30 March 2022, several people broke open two relay cabinets not far from Babina station in the Babruisk region and managed to set fire to one of them. Police officers were patrolling the tracks at the time. They opened fire, but the guerrillas managed to escape safely.
According to BYPOL, an association of former Belarusian security officers, participants of the Peramoha (Victory) initiative, which aims to overthrow the Lukashenko regime by force, were behind the latest sabotage on the railroad.