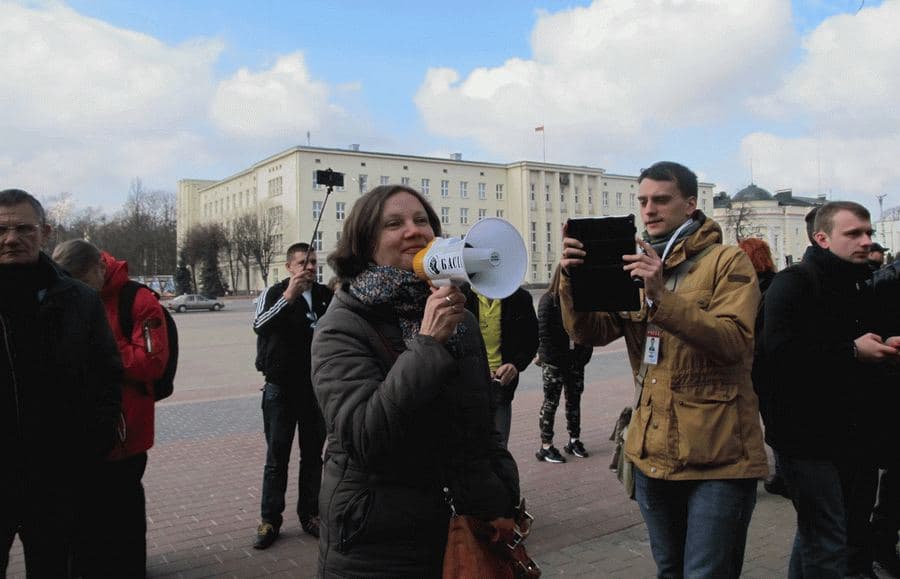 Palina Sharenda-Panasiuk.
Another 12 people were convicted in the "round dance" case. They were sentenced to 1.5–2 years in open prison. Three of them were held in a pre-trial detention center before the trial and were released in the courtroom. This is the fourth trial in the "round dance" case, in which almost 60 people stand accused.
A Minsk resident was sentenced to compulsory psychiatric treatment for insulting Lukashenko.
The trial of Palina Sharenda-Panasiuk has begun in Brest. The activist is called "Jeanne d'Arc of Brest". She is accused of insulting Lukashenko and police officers and threatening to use violence. The prosecution requested that Palina be sentenced to 2 years in prison.