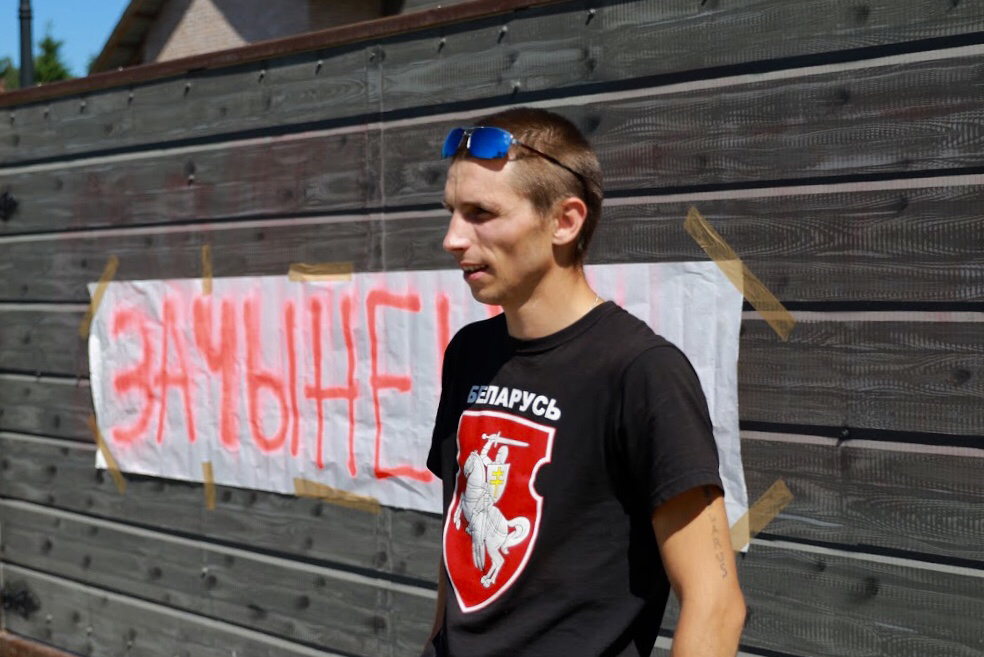 Dzianis Urbanovich.
The leader of the Young Front Dzianis Urbanovich was released after 20 days of imprisonment at the Offender Detention Center (ODC). He was detained for unknown reasons on 3 July in Minsk.
Dzianis was transferred from cell to cell many times. He saw a difference in the attitude towards ordinary criminals and towards "political" ones. Urbanovich describes conditions at the Akrestsina Offender Detention Center as genocide: any person who gets there is "simply destroyed".
In his opinion, security forces have begun to treat political prisoners more harshly compared to the beginning of the year. Now they are confident of their impunity in the future. The cells are overcrowded: there are 18–20 people in a four-people cell. Some people faint due to the heat, as the cells are very stuffy and hot. Political prisoners do not have mattresses and many of them have to sleep on the floor. There are no hygiene products, no toothbrushes, no showers, no parcels from relatives and friends. Food is of such quality that the prisoners almost do not use toilet. The lights are constantly on in the cells.
Security checks are carried out at night and during the day. Guards take people out of cells, put them on a stretch, twist their arms. Many prisoners are beaten. Urbanovich said that during his imprisonment he was beaten and kicked on the lower back and legs, his kidneys were beaten with a truncheon, only because he was laughing. Beating caused internal bleeding, and he needs hospital care now. Now he urinates with blood and suffers from pain. He added that many of the prisoners had similar problems. Many of the prisoners have Covid-19. Those who had a fever of 38–39 C were taken away by an ambulance, while the remainig sick people were not tested and do not receive any medical care.
"I hope that at least someone will pay attention to the fact that repressions in Belarus have not stopped. They continue, and every Belarusian can go to jail even for a simple repost in social media. They will beat him, break him, and those doctors who are working at the detention center will not help," said Urbanovich. "Offender Detention Center is the Auschwitz of the 21st century. In the center of Minsk, in the center of Europe in 2021, there is an Auschwitz, where Belarusian nation is being murdered. There are no words to describe it, you have to be there to understand."
On condition of anonymity, the photos taken in the cell at the Akrestsina Detention Center were emailed to the Viasna Human Rights Centre. The pictures show that the cell is overcrowded: people are sleeping on iron bunks together, someone is sleeping on the table and on the floor. The detainees also do not have mattresses and linens. It is clear that the photos were taken at night, yet the lights are on in the cell.