Kalesnikava, Tsikhanouskaya, Tsepkalo awarded Martin Luther Fearless Word Prize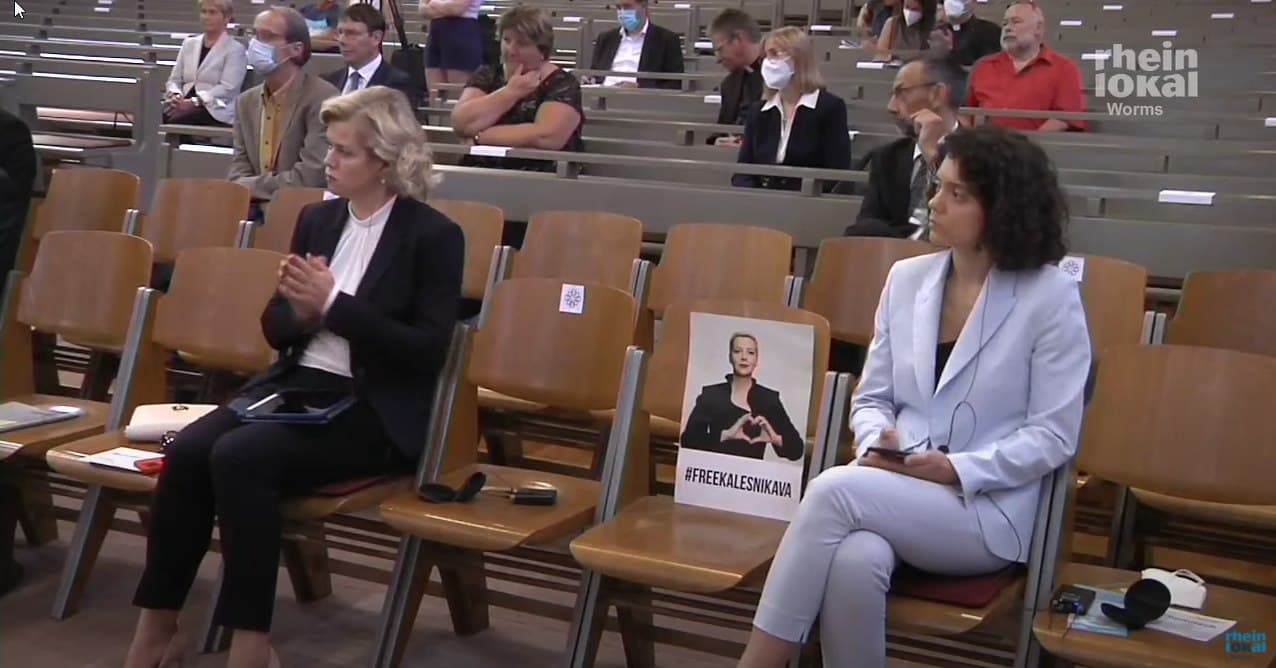 Maria Kalesnikava, Sviatlana Tsikhanouskaya, and Veronika Tsepkalo were awarded the Martin Luther Fearless Word Prize in Worms, Germany.
"These three women speak on behalf of thousands of peaceful protesters fighting for political change in Belarus. They stand for a peaceful revolution, new elections, and a democratic future for the country," the jury statement reads.
During the election campaign in July 2020, three opposition headquarters were united on the initiative of Tsikhanouskaya, Tsepkalo, and Kalesnikava. A year later, Maria Kalesnikava is behind bars (her sister Tatsiana Khomich represented her at the award ceremony), while the other two opposition politicians remain in forced exile.
"My beautiful country, my Belarus, there is no doubt that we will win," said Veronika Tsepkalo in her speech.
During the award ceremony, Anne Spiegel, Minister of the Federal State of Rheinland-Pfalz, called for expanding assistance programs for Belarusians who had suffered from the repressions. Earlier, German authorities announced their readiness to receive up to 50 Belarusians who had faced persecution.