Belarusian ex-investigator sentenced to 11 years of imprisonment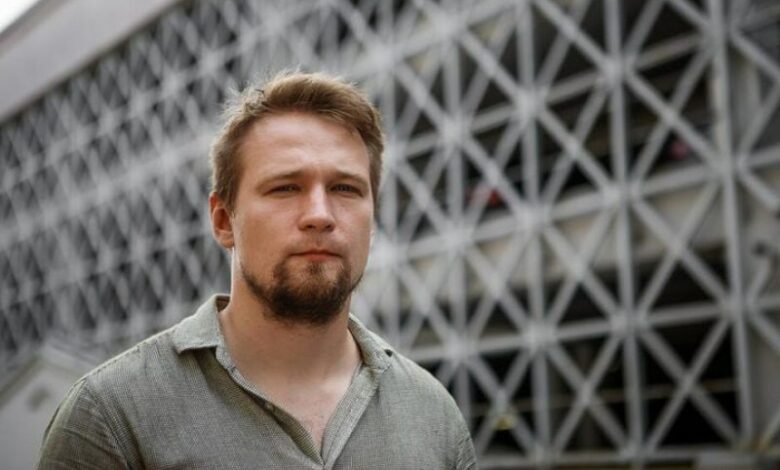 Yauhen Yushkevich, a former investigator and founder of the ByChange project aimed at retraining dismissed security forces officers and civil servants, was convicted on December 26.
Yauhen was detained for the first time on November 24, 2020, in Minsk. He was charged with "organization and preparation of actions that grossly violate public order or active participation in them" but was released 10 days later. He was detained again on April 19, 2021, on suspicion of "an act of terrorism" and placed in the KGB pre-trial detention center, where he was not allowed to meet with a lawyer for a long time. A month before Yauhen's arrest, unknown persons bugged his father's car. Yauhen posted a link to a dashcam video to that effect on Facebook.
The trial was held behind closed doors and lasted for over a month. Yushkevich was charged with six criminal offenses, including "organizing mass riots" in 2020, "inciting social enmity" in interviews and posts on social media, and "threatening violence" to the head of the Akrestsina detention center in a tweet. He was sentenced to 11 years in a medium-security penal colony. That was the term of imprisonment requested by the state prosecution.
Yushkevich had to sign a non-disclosure agreement concerning the case materials and, therefore, was prohibited from disclosing what exactly he was charged with even to his fellow inmates. In his letters, Yushkevich attributed his persecution and detention to the retaliation against him for posting the video of his father's car being bugged. Yushkevich arrived for questioning at the Investigative Committee in this very car on March 17.
Although the trial was held behind closed doors, the Prosecutor General's Office reported that Yushkevich was "an active participant in the KHATA Telegram chatroom". Yushkevich's participation in this chatroom, where major telegram channels' administrators allegedly discussed plans for protests, was mentioned by Raman Pratasevich. It was in order to detain Pratasevich, an opposition activist and journalist, that the Belarusian regime forced a Ryanair plane traveling from Athens to Vilnius to land in Minsk in May 2021. At that time, Yushkevich had already been placed in custody. The Viasna Human Rights Center believes he has now been convicted of organizing all street protests in 2020.
In 2017, Yauhen Yushkevich resigned from his position as a senior investigator of the Economic Crimes Investigation Department within the Minsk Investigative Committee and took a job as an Android developer. In 2020, he launched the ByChange project – an initiative that helped educate and retrain law enforcement officers, government employees, and other people who resigned from their jobs for reasons of conscience or were dismissed on political grounds.
In May 2021, Lukashenko issued a decree that deprived 80 former employees of law enforcement agencies and prosecutors, including the senior lieutenant of justice in the reserve forces Yauhen Yushkevich, of their ranks and titles.