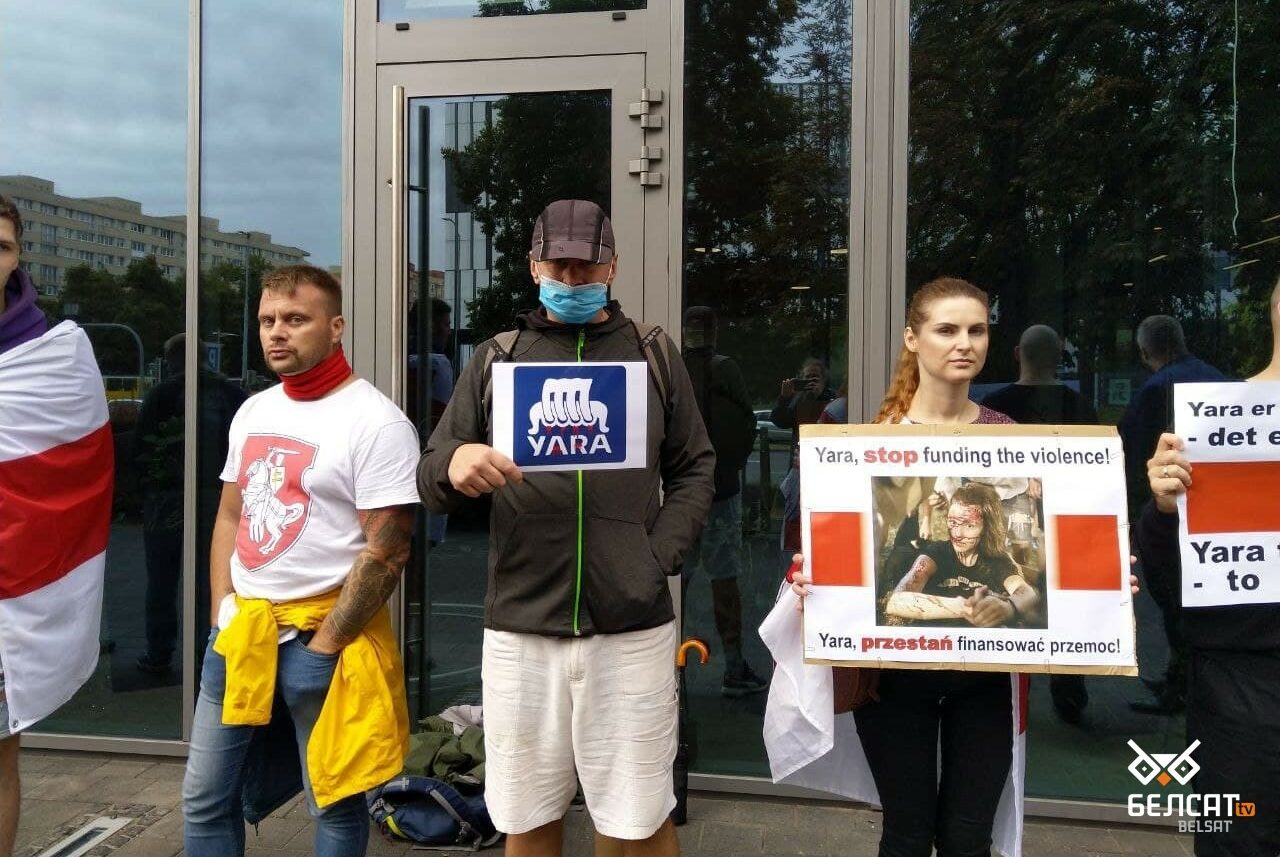 Photo: belsat.eu
Norwegian fertilizer company Yara International has announced it will wind down purchases of potash from state-owned Belaruskali by 1 April 2022. The company statement says that the effects on the supply chain due to international sanctions have made it impossible to continue the trade.
Sviatlana Tsikhanouskaya repeatedly met with Yara's CEO Svein Tore Holsether, and discussed the disastrous situation regarding the rights and freedoms of workers at Belaruskali. The Belarusian opposition leader also shared materials proving the direct involvement of Belaruskali management in the 2020 election fraud. However, the CEO said it would be better to take any possible steps to improve the safety situation than leaving Belarus and having no influence. Tsikhanouskaya also discussed the issue with Norway's foreign minister, Anniken Huitfeldt.
The representatives of the Belarusian diaspora regularly picketed Yara's offices in London, Szczecin, Vilnius and other cities, protesting against the company's cooperation with Belaruskali.