"They put a gun to his head and said that he was done for"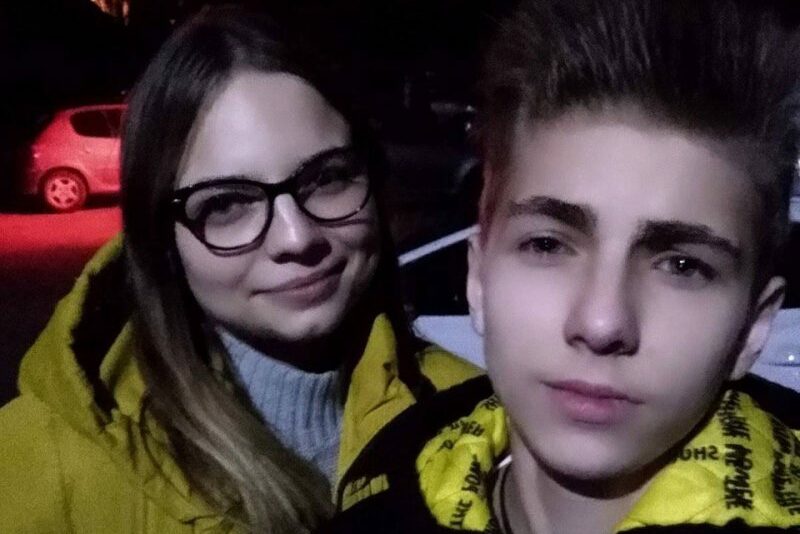 Illia Verameyeu, an 18-year-old Belarusian, was sentenced to 6.5 years of imprisonment for his anti-war stance. His sister Yana tells the political prisoner's story to the Viasna Human Rights Center.
On the morning of February 24, after learning about the start of a full-scale war in Ukraine, Homel resident Illia Verameyeu sent a Telegram message to his sister Yana who lives in the Ukrainian city of Mykolaiv. His message read: "Just don't go near windows!" "In the first days of the war, tanks were blown up literally 300 meters from my apartment. Then there was a cruise missile a couple of days later," says Yana. Three days later, Illia was detained after calling for action against the war in a local chatroom. Security officers were waiting for him at the rendezvous point where he was to meet with like-minded people. "They put a gun to his head and told him not to resist and that this was it for him," says Yana.
Six months later, Illia was sentenced to 6.5 years in a medium-security penal colony. According to his sister, Illia's cellmates believe the regime's propaganda. Illia writes: "I am in a cell with five 'zombies' now. Typically, there would always be at least one thinking person. But here we have a lot of contradictions, a lack of logic, and fact denial. <…> It's terrifying – these are completely lost people. And they are a majority."
Illia's sister Yana and her family have lived in Ukraine for a few years. The last time she saw her brother was a year ago in Homel. Illia has just graduated from high school this year. He turned 19 on August 1 while in pre-trial detention. After graduating from high school, he decided to start working and got a job in decorative tile manufacturing. Illia dreamed of moving to Ukraine and took the Russian attack on Ukraine to heart. He was particularly affected by the shelling that his beloved city of Mykolaiv (and his sister's city of residence) had been subjected to from the very first minutes of the war.