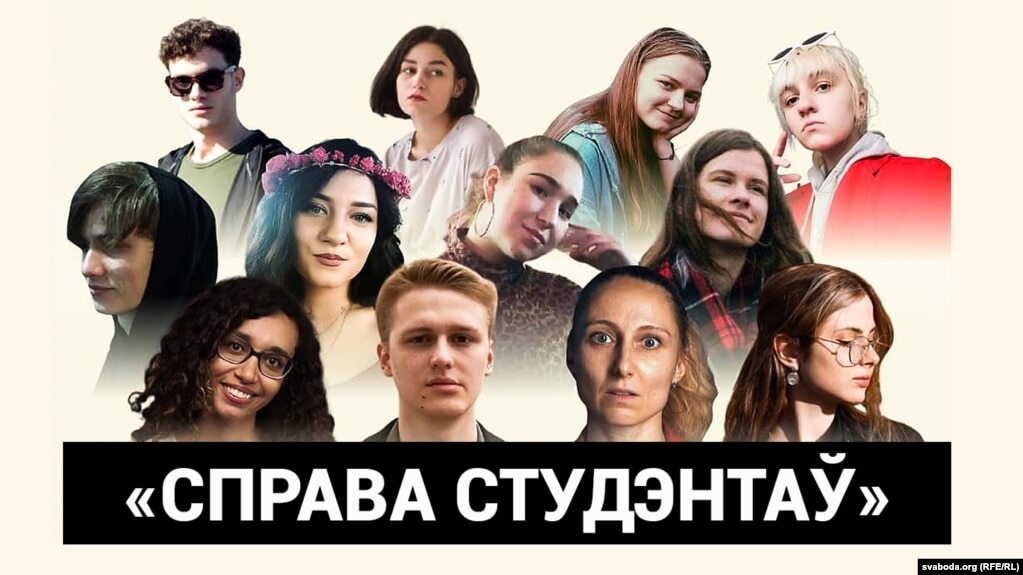 Defendants in the "student case".
In Minsk, a verdict was announced for the defendants in the "student case". There are 12 defendants in the case, most of them are between 19 and 24 years old. They have been in pre-trial detention for more than seven months.
All defendants are charged with organizing and preparing actions that grossly violate public order (Part 1 of Article 342 of the Criminal Code). According to the investigation team, the defendants developed a plan to engage students and university faculty and staff in protest activities.
11 people who didn't plead guilty were sentenced to two and a half years in a general regime colony. Hleb Fitzner, the only person who pleaded guilty, received 2 years in a colony. These are exactly the prison terms that prosecution requested for the defendants in the case.