Sviatlana Tsikhanouskaya meets Joe Biden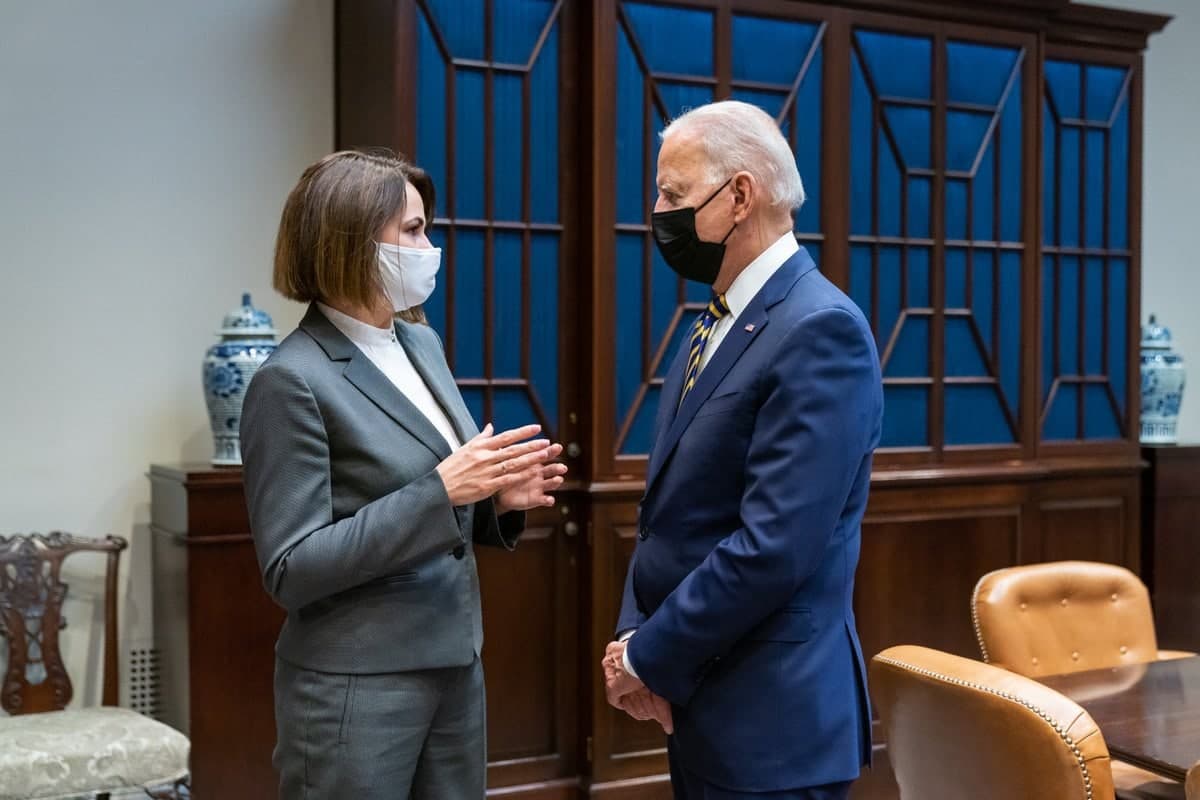 Sviatlana Tsikhanouskaya met with US President Joe Biden in the White House.
Tsikhanouskaya shared her impressions of the meeting:
"Standing in front of the reporters at the White House, I tried to understand my feelings after meeting with President Biden. But I am not alone here. Thirty-six thousand Belarusians behind me have been arrested and tortured. Ten of them died. My voice was their voice at this meeting.
As a Belarusian, I am proud of my people who rebelled against the regime and have been opposing it for a year now.
As a politician, I am glad about this meeting. President Biden said that there is a continued struggle between autocracy and democracy in the world. And you know that Belarus is at the forefront of this struggle. Therefore, I called on President Biden to help us make Belarus a successful example of a nonviolent transition to democracy.
I leave the White House with the confidence that the voice of millions of Belarusians was heard:
The Belarusian revolution is not about geopolitics. This is the democratic choice of Belarusians, and the moral duty of the United States is to support us.
The sovereignty of Belarus is non-discussable and non-negotiable. Any deals signed by an illegitimate regime are illegal.
Only new free elections under international control can resolve this crisis. All political prisoners must be released unconditionally.
The crisis in Belarus should be included in the international agenda, in the UN and OSCE, and all those responsible should be brought to justice in the international courts.
As the wife of political prisoner Siarhei Tsikhanouski, I feel the pain that he and thousands of people cannot share this moment with me. But I am sure they will find out about this meeting. And they will know that we are fighting for them.
As a mother of two children, I hope they understand and forgive me for not always being with them in these times. No matter how much time and effort the path of Belarus to freedom takes, I am ready to walk it together with the Belarusians. And I am grateful to President Biden for supporting us along this path."
Following the meeting, Biden tweeted: "I was honored to meet with Tsikhanouskaya at the White House this morning. The United States stands with the people of Belarus in their quest for democracy and universal human rights."