Yara might terminate collaboration with Belaruskali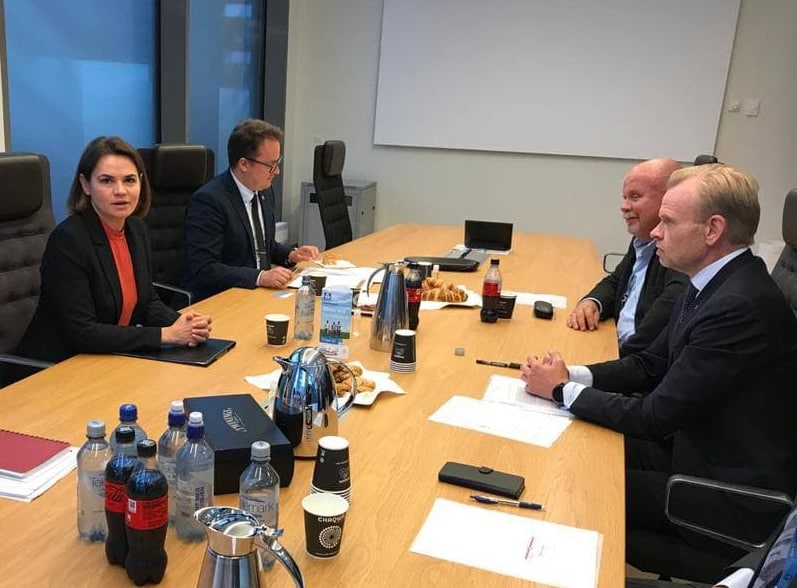 At a meeting in Oslo on 13 August 2021, Sviatlana Tsikhanouskaya and Svein Tore Holsether, Yara's CEO, discussed the situation with the rights and freedoms of workers at Belaruskali, where Yara purchases potash fertilizers from.
"Yara is an important long-term partner for Belarus. However, considering the ongoing mass terror campaign carried out by the regime, we believe it is time for Yara to freeze its activities in Belarus until the rule of law and democracy is re-established, and all political prisoners are unconditionally released and rehabilitated," Sviatlana Tsikhanouskaya said in a joint statement.
In turn, Svein Tore Holzeter stated: "Yara has decided to reevaluate the situation and would make a decision on our further presence in Belarus by December. Meanwhile, we would continue to use our position to promote workers' safety and human rights agenda."
Sviatlana Tsikhanouskaya is on a working visit to Norway. During the visit, the politician will meet Anniken Huitfeldt, the head of the foreign affairs committee of the Norwegian parliament, and Audun Halvorsen, state secretary at the Foreign Ministry, who nominated Tsikhanouskaya for the Nobel Prize. The main topics of the talks would focus on the resolution of the political crisis in Belarus and the increase of pressure on Lukashenko's regime.