Conflict between drivers and demonstrators on Lithuania-Belarus border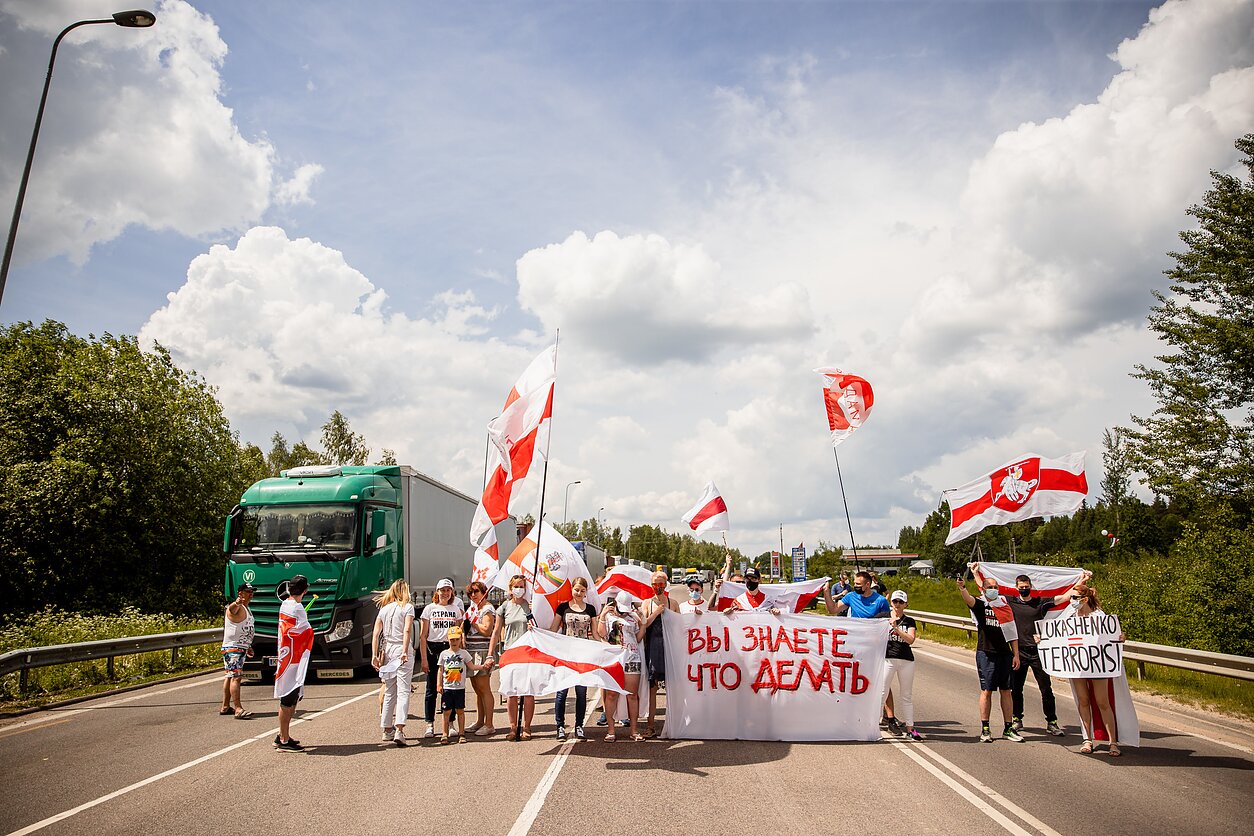 A protest held by the Belarusian diaspora near the Medininkai crossing point had been agreed upon with the Lithuanian authorities. The Belarusian demonstrators were allowed to block the checkpoint exit, which is several kilometres away from the checkpoint itself, for two hours between 1 p.m. and 3 p.m.
However, when the demonstrators took it to the road, a conflict ensued with the truckers who were trying to break through the road blockade. One of the drivers rushed to resolve the issue with his fists and punched one of the young women in the protesters' crowd. Lithuanian police reacted quickly: the violator was detained. He was found to be under the influence of alcohol.