Sviatlana Tsikhanouskaya wins 2022 Tipperary International Peace Award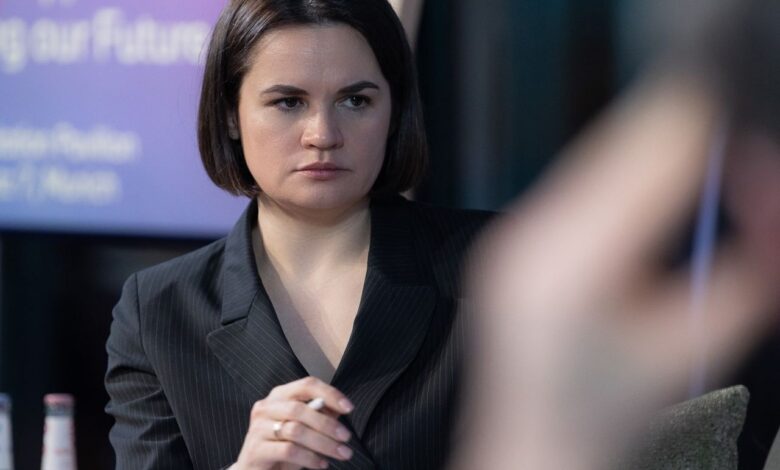 Every year, the Tipperary International Peace Award is presented to public figures who have made a special contribution to peace. This year, the award will be presented to Tsikhanouskaya in recognition of her efforts to promote democracy and in support of the right to self-expression, association, and assembly in Belarus. The award ceremony will be held in May.
Other illustrious public figures who have previously received the award for their contributions to peace include the late South African President Nelson Mandela, former UN Secretary-General Ban Ki-Moon, and former US President Bill Clinton. Martin Quinn, Honorary Secretary of the Tipperary International Peace Convention, commented on their decision this year:
"The torture and ill-treatment of men, women, and children in Belarus, along with the system of unfair and closed trials and the imprisonment of those that speak out against the regime, as brought to prominence by Ms. Tsikhanouskaya, has highlighted the brutality of the Lukashenko regime and its crackdown on protestors and those who speak out against them."
Sviatlana Tsikhanouskaya, sentenced by a Belarusian "court" to 15 years of imprisonment in absentia, said that the award was "incredible support for the democratic movement in Belarus and hundreds of thousands of activists who are resisting tyranny on the ground". "This gives hope to thousands of political prisoners who suffer in Belarusian prisons for their truth, thirst for freedom, and adherence to democratic values," commented Tsikhanouskaya.
Sviatlana Tsikhanouskaya spent time in Tipperary as a child while being supported by charities helping people living in radiation-hit areas in Chernobyl.