Belarusians in Sweden ask to stop deportation of refugees from Belarus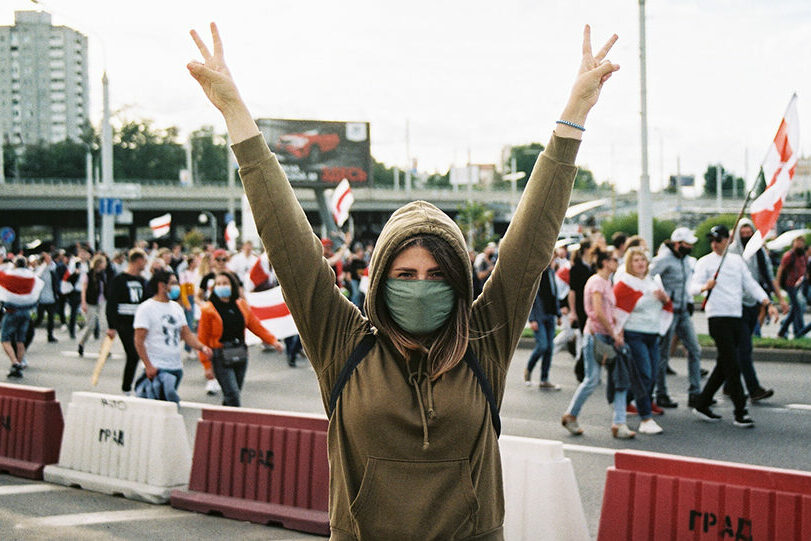 Despite the risk of the death penalty, the Swedish Migration Agency continues deporting asylum seekers from Belarus. Anders Ygeman, Minister for Integration and Migration, must act now and stop the deportations. Belarus is a dangerous country for anyone who has ever exercised their right to the freedom of opinion and expression, write the authors, Inga-Lina Lindqvist and Dmitri Vasserman from the Belarusian People's Embassy in Sweden and Viktoria Valkovich, President of the Association of Belarusians in Sweden, in the opinion piece published in Swedish Global Bar Magazine.
"Belarus, one of the world's most repressive regimes, is just 500 kilometers away from Sweden. Belarus is the only country in Europe that still practices the death penalty. Comparing Belarus to North Korea would be no exaggeration. According to the Democracy Report by the V-Dem Institute based at the University of Gothenburg, Belarus ranks fifth from the bottom in terms of the liberal democracy index. Only Yemen, Afghanistan, North Korea, and Eritrea rank worse than Belarus in the level of democracy.
A recent amendment to the Criminal Code introduces the death penalty for 'planning acts of terrorism or sabotage'. In Belarus, this can mean anything, such as accidentally coming out onto the roadway during a protest rally and thus 'blocking' it. Protesting against Russia's war in Ukraine and supporting the EU sanctions can also be labeled as acts of terrorism.
Despite this, the Swedish Migration Agency considers Belarus to be a so-called safe country. According to the 2021 data, as many as 98% of asylum seekers from Belarus are turned away. The Migration Agency claims that all applications are reviewed on a case-by-case basis. Asylum-seeking Belarusians have to prove that they are being persecuted. The Swedish Migration Agency lacks a basic understanding of Lukashenko's reign of terror.
Any Belarusian who has ever voted for an opposition presidential candidate, participated in peaceful protests or written posts critical of the regime on social media is forced to live in constant fear. One can live one's life without receiving specific threats – and then suddenly be arrested, tortured, forced to record humiliating 'confessional' videos, and sentenced to long prison terms. Lukashenko has set the slow and methodical terror machine in motion.
Sentences for participating in peaceful protests in 2020 can be handed down at any time. There is no statute of limitations as long as Lukashenko remains in power. 27-year-old Anzhalika Yarmak was arrested on 20 July 2022. In a humiliating 'confessional' video, she was forced to apologize for taking a selfie against the backdrop of riot police two years ago. She now faces a long prison sentence.
The regime monitors citizens' activities on social media, and just a 'like' can amount to a crime. Aliaksandr Kurhanski, a 37-year-old rescue worker, was arrested in December 2021. He liked a Facebook post about a high-profile arrest when police had opened fire in an apartment killing two people: both the dissident who was to be arrested and one of the police officers. Kurhanski is now charged with 'incitement to social hostility' and faces up to 12 years in prison. More than 200 Belarusians are currently in custody for commenting on this incident, including the journalist who published a positive testimony about the slain dissident.
Finally, no one who is deported to or enters Belarus can know for sure if he or she is on the secret list of 'terrorists'. In April 2022 Alesia Bunevich, who lives in Vilnius, decided to visit her mother's grave in Belarus. She was arrested upon arrival and is now in custody and charged with committing an act of terrorism. Women are not sentenced to death in Belarus, so Alesia faces 'just' an 8- to 20-year prison term.
Neither Anzhalika nor Aliaksandr nor Alesia would deem it likely, let alone be able to prove, that they were being persecuted. None of them had been prominent activists or received specific threats. But now they can expect to spend the next decade in Lukashenko's torture prisons. Tens of thousands of others are in the same position. Deporting people to Belarus under these circumstances violates international asylum law. Belarus is a dangerous country for anyone who has ever exercised their right to the freedom of opinion and expression.
We call on the Minister for Migration Anders Ygeman and the Migration Agency to do the right thing. Remove Belarus from the list of safe countries and offer all persecuted Belarusians a safe haven in Sweden!"