10 political prisoners convicted in the "student case" are now released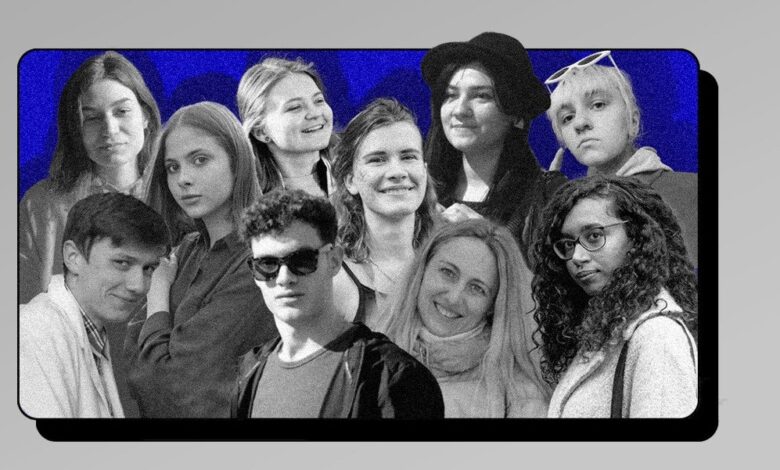 On November 30, 2022, almost all of those who had been illegally arrested on November 12, 2020, and subsequently convicted in the "student case", were released. They have served their sentences in full.
Alana Gebremariam, a Belarusian State Medical University graduate, was the first to be released. At the time of her detention, Gebremariam was Sviatlana Tsikhanouskaya's representative for youth and student affairs. News about the release of students Kasia Budzko, Anastasiya Bulybenka, Viktoryia Hrankouskaya, Maryia Kalenik, Yana Arabeika, Kseniya Syramalot, Yahor Kanetski, and Illia Trakhtenberg, as well as the Belarusian State University of Informatics and Radioelectronics professor Volha Filatchankava, surfaced later. All the students were expelled, and the professor was fired from their respective universities. Hleb Fitzner was released earlier – he was the only one to plead guilty and received two years of imprisonment. Tatsiana Yakelchyk, who was detained later than the other defendants, remains behind bars and is due to be released on December 15. The students and the professor were released because they had already served their sentences of 2.5 years of imprisonment each: one day in a pre-trial detention center counts as 1.5 days in prison.
The Belarusian Students' Association is raising funds for the Smolich scholarship that will be distributed among the released political prisoners. Sviatlana Tsikhanouskaya wrote that two weeks ago she had reached an agreement with the Czech government about a scholarship for the released students: they can use it if they want.
The "student case" is a politically motivated persecution of student activists. Eleven students and one professor from Belarusian universities were charged with "organization or active participation in group actions that grossly violate public order", the most "popular" article of the Criminal Code to be used in politically motivated criminal cases. All of them were recognized as political prisoners.