Sviatlana Tsikhanouskaya: Belarusian people are on side of Ukraine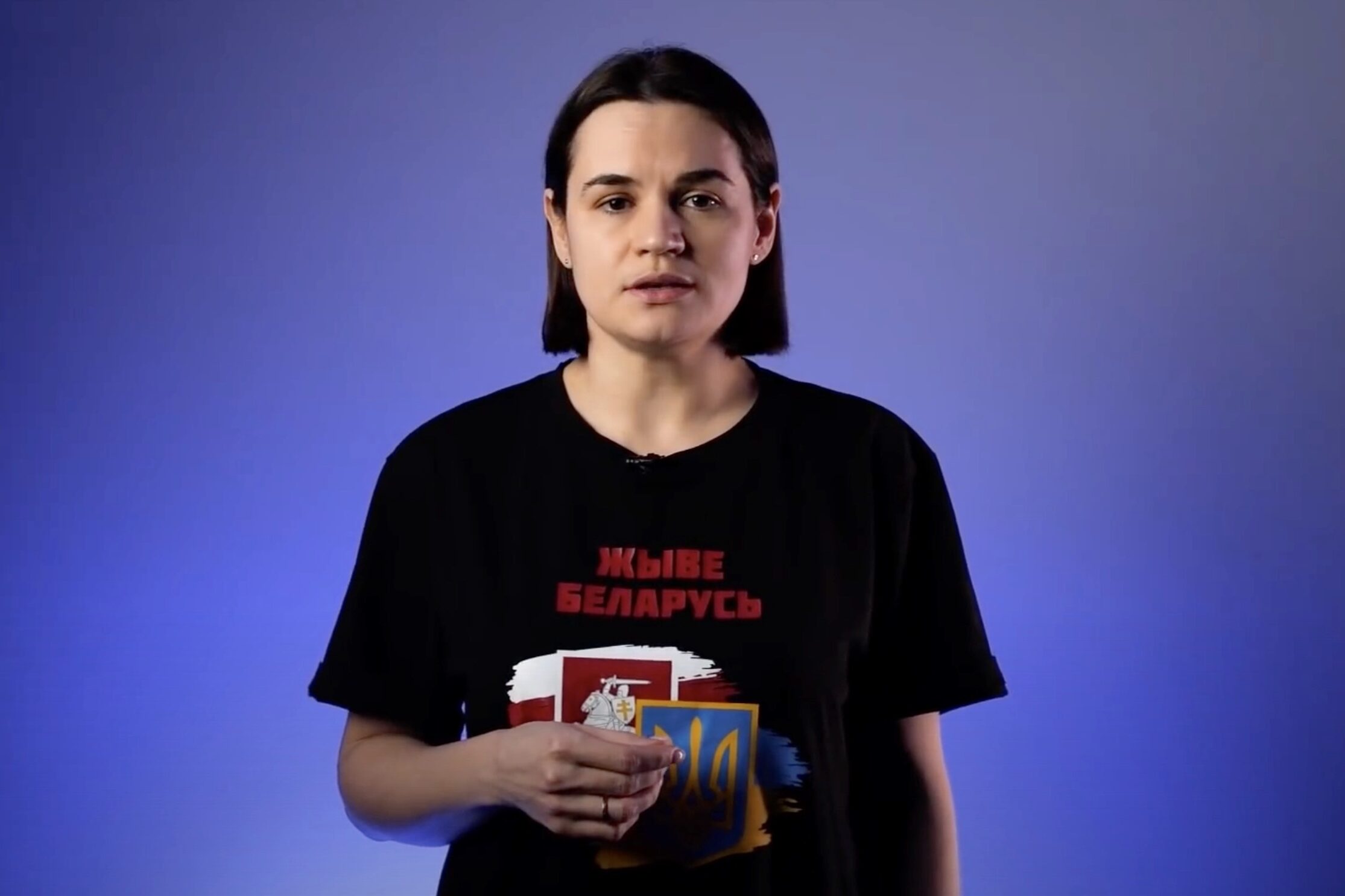 Sviatlana Tsikhanouskaya, the leader of the Belarusian opposition, addressed the Ukrainian people and President Volodymyr Zelensky. She recorded her address in the Belarusian language since it is close to the Ukrainian language. She talked about what Belarusians do to ensure that the two nations always remain allies and emphasized that Belarus' participation in the war against Ukrainians is on Lukashenko's regime.
"We admire you, dear Ukrainians and Mr. President. Your actions are an example of unity between the state leadership and all the people. We, Belarusians, are against the regime that has already surrendered part of our country's sovereignty to engage in aggression against your country," said Tsikhanouskaya.
She noted that an anti-war movement had begun in Belarus. In the atmosphere of fear, tens of thousands of Belarusians took to the streets to protest – after a sweeping crackdown on civil society and independent media. Nine hundred people were detained in two days, and they all knew what they were subjecting themselves to.
Moreover, according to Sviatlana Tsikhanouskaya, Belarusians are disrupting the Belarusian railway system so that trains and military vehicles cannot be moved. Volunteers and military who have refused to obey Lukashenko's criminal orders to participate in hostilities form military units to fight alongside Ukrainians. Belarusians of Ukraine volunteer and help the territorial defense forces. Belarusians abroad help refugees and supply equipment and medicines.
"There are more and more such Belarusians, and they are your allies. Now and forever", Tsikhanouskaya concluded her heartfelt address.