Sviatlana Tsikhanouskaya at UN: Belarus is under temporary military occupation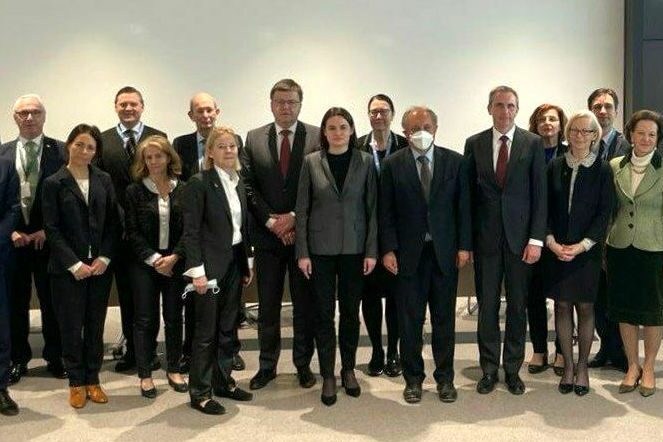 The national leader of Belarus Sviatlana Tsikhanouskaya met with the ambassadors of the EU, USA, UK, Mexico, and other countries in Geneva. Tsikhanouskaya called to support the continuation of the UN special mandate on Belarus and adopt resolutions against the regime.
Tsikhanouskaya also called on the ambassadors to the UN to:
– recognize Belarus as a country de facto temporarily occupied by Russia;
– bring Lukashenko to the Tribunal for being involved in the war in Ukraine;
– respond to torture in prisons in Belarus and the conditions of political prisoners' detention; and
– support the activity of the international platform for gathering evidence of crimes committed by the regime.
All the delegations Tsikhanouskaya met with in Switzerland assured that they separated Belarus and Lukashenko's regime and would do their best to support civil society and the Anti-War Movement. They also discussed the possibility of addressing the issue of discrimination against Belarusians, including those who were forced to leave their country and Ukraine.