Svetlana Alexievich receives one of highest awards in Germany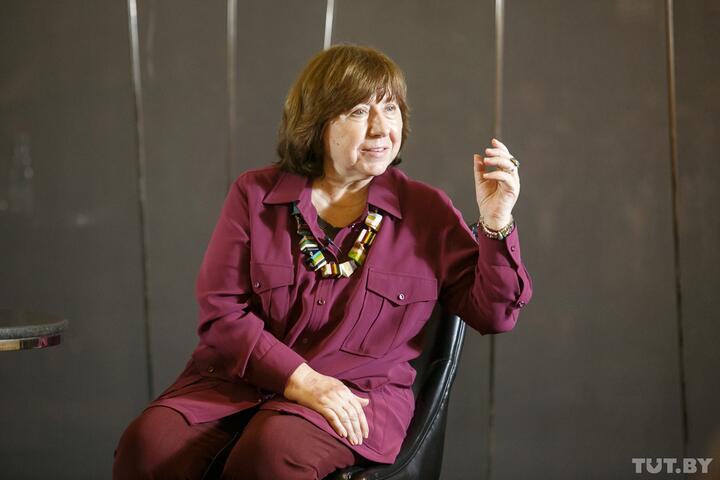 One of the highest awards in Germany was presented to Belarusian writer and Nobel laureate Svetlana Alexievich. Alexievich was awarded an Order of Merit of the Federal Republic of Germany. She received the Grand Cross of the 1st degree directly from the President of the Federal Republic of Germany Frank-Walter Steinmeier.
In his speech, Steinmeier touched upon the many months of protests in Belarus. "A woman's face is the face of a peaceful, courageous and still brutally suppressed desire for the future," the head of state emphasized.
According to Alexievich, the opposition was driven from the streets, and many of them from the country, but the protesters will never accept the return to slavery. "They will never be who they have been until the summer of 2020," she noted.
Among the most famous works of the writer are the books The Unwomanly Face of War, Zinc Boys, and Voices from Chernobyl. Now Alexievich is working on a new book dedicated to the "revolution with a woman's face" about mass protests against the Lukashenko regime, which began in August 2020.
After the start of mass protests against the rigged presidential elections in 2020, Alexievich became a member of the Board of the Coordination Council, which was created on the initiative of opposition leader Sviatlana Tsikhanouskaya. All seven members of the presidium were either detained (Maria Kalesnikava and Maksim Znak) or forced to leave the country.