Belarusian human rights activist Ales Bialiatski wins Nobel Peace Prize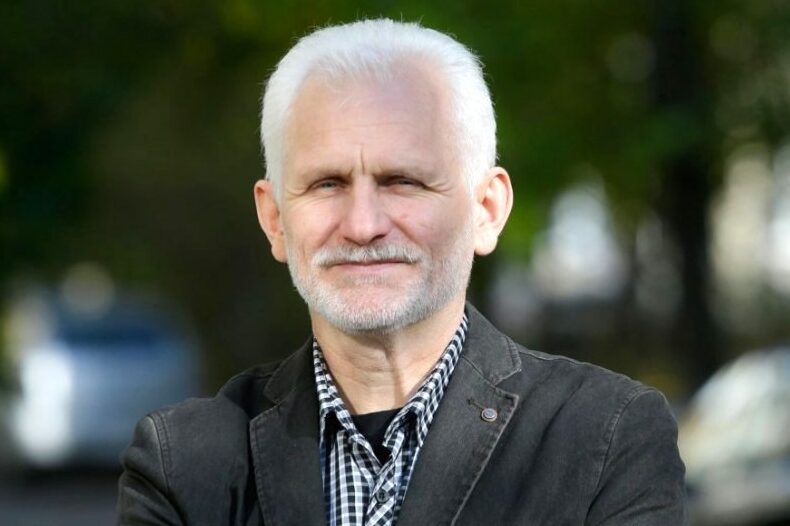 Ales Bialiatski, the founder and head of the Viasna Human Rights Center has been awarded the Nobel Peace Prize. He shared the award with the Russian human rights organization Memorial and the Ukrainian Center for Civil Liberties.
Bialiatski was hailed by the committee as one of the initiators of the democracy movement that emerged in Belarus in the mid-1980s. "He has devoted his life to promoting democracy and peaceful development in his home country," the Nobel Committee representative stated.
Ales Bialiatski is currently behind bars, where he recently celebrated his 60th birthday. Along with his colleagues Valiantsin Stefanovich and Uladzimir Labkovich, Bialiatski has been kept in a pre-trial detention center without trial for more than a year. "The main thing is not to get depressed and not to be sad. I believe that everything will be alright soon. And what does not kill us makes us stronger," writes the human rights activist from prison.
Berit Reiss-Andersen, chairwoman of the Nobel Committee, urged the Belarusian authorities to release Ales Bialiatski from prison so that he could come to Oslo to accept the award in person.
Ales Bialiatski has received numerous prizes and awards during his 25 years of activity: the Swedish Per Anger Prize, the Andrei Sakharov Freedom Award, the Homo Homini Award, the Human Rights Defender of the Year Award, Norwegian Writers' Union Award for Freedom of Speech, Petra Kelly Prize in recognition of his work in defending human rights in Belarus. He received PACE's Václav Havel Human Rights Prize in 2013 and the Prize for Human Rights and the Rule of Law in 2019. In 2020, Viasna and Ales Bialiatski won the Right Livelihood Award.
Despite persecution, Viasna continues to help Belarusians defend their rights. Although most of its members left Belarus to avoid arrest, the human rights defenders continue to collect information about political prisoners and help their families.
The leader of the United Transitional Cabinet of the Belarusian opposition Sviatlana Tsikhanouskaya congratulated Bialiatski on the award and added: "I am convinced that those who took repressive action against Ales and thousands of innocent people will soon be left in the obscure past. And such heroes as Ales Bialiatski will be entrenched in history."