Exactly 1 year ago largest protests in history of Belarus took place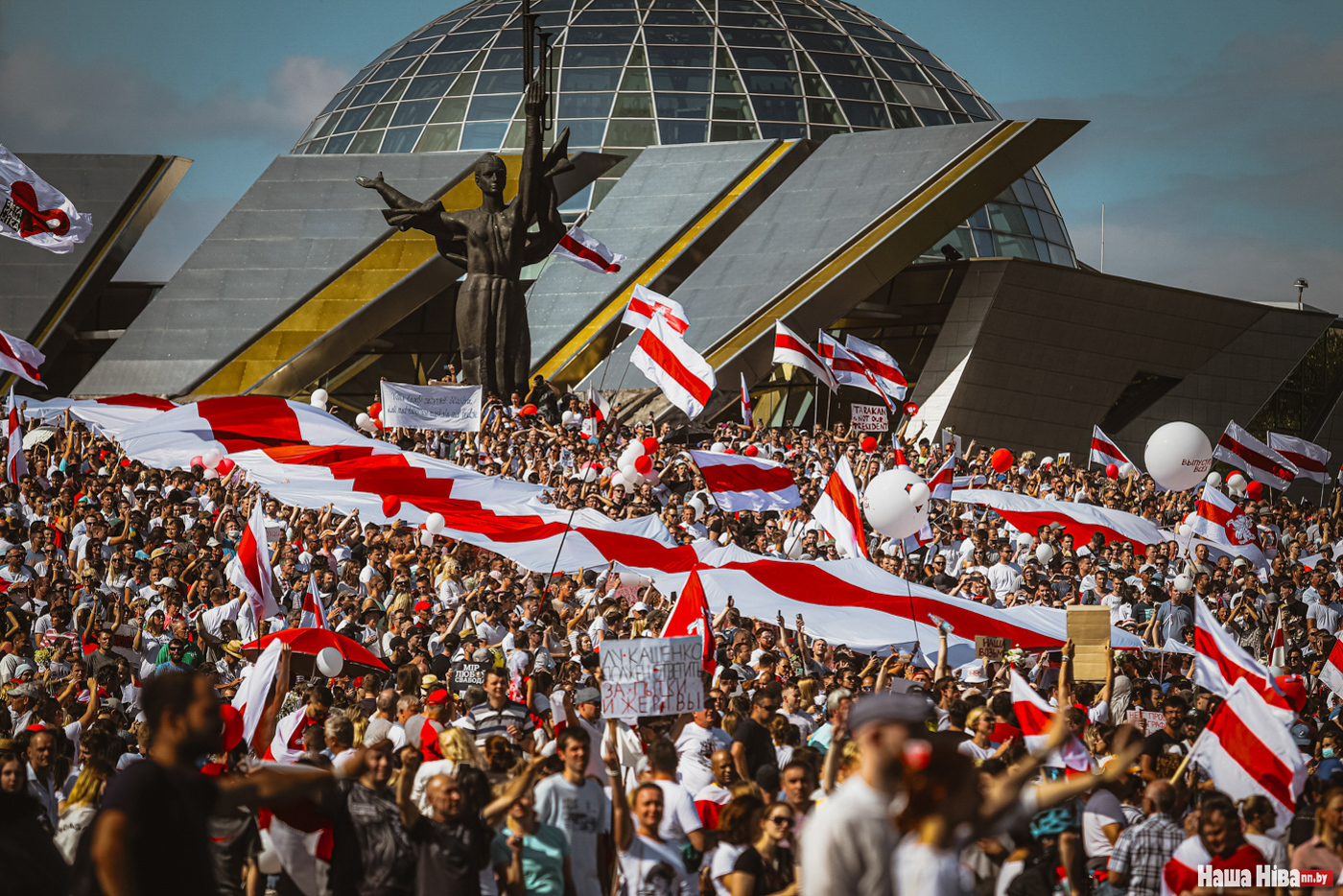 One year ago, on 16 August 2020, mass protests erupted in many Belarusian cities. Peaceful protesters demanded an end to violence, Lukashenko's resignation, and new presidential elections.
In Minsk, the "March for Freedom" was the largest protest in the history of Belarus, with 200,000 to 500,000 people taking part. People gathered at the Stela, where security forces had been shooting and throwing stun grenades a few days prior. The general mood was very positive, families came with small children, strangers were hugging and singing songs, and volunteers were bringing water. Flags were waved in the air, and people had real hope for the long-awaited change.
Maria Kalesnikava, a member of the united pro-democracy candidates' headquarters, who is now being tried behind closed doors and faces up to 12 years in prison, also addressed Belarusians.
Today, many Belarusians reminisced about the day of 16 August 2020 on social media – the day when everyone for the first time saw how many people in the country wanted changes: "Sometimes we have to remind ourselves: all these wonderful people haven't gone anywhere. They might have become tired and angry. But they haven't disappeared."