Kalesnikava unsuccessfully pressured into giving interview to state TV channel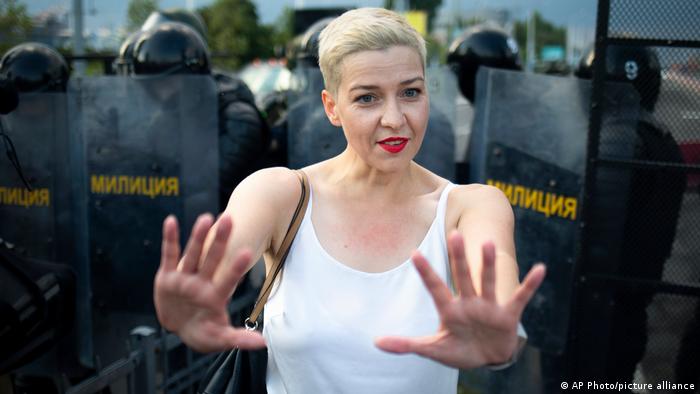 Maria Kalesnikava, who is currently held at a pre-trial detention center in Minsk, was offered an opportunity to speak on a national state TV channel with a big interview, similar to that of the former editor-in-chief of the NEXTA Telegram channel Raman Pratasevich. Kalesnikava revealed this in an interview that she managed to give to the Dozhd TV channel.
Kalesnikava added that she would have agreed to an interview under the condition that she would be able to tell the "shocking truth about her abduction, investigation, and lawlessness in prison". After that, state TV channels stopped trying to interview her. She also refused to file a petition for a pardon.
"They always lie. Do not trust them, do not be afraid of them, do not make any requests, and laugh in their faces – this is basically my communication style with them," explained Kalesnikava.
Maria Kalesnikava is a member of the Coordination Council Presidium established by the Belarusian opposition and former coordinator of the ex-presidential candidate Viktar Babaryka's headquarters. Kalesnikava has been in jail since the fall of 2020. The opposition activist was detained after the authorities tried to expel her from Belarus last September, yet she tore up her passport at the Belarus-Ukraine border.
Kalesnikava is accused of conspiracy to seize state power by unconstitutional means and creation of and participation in an extremist formation. The trial of Maria Kalesnikava and lawyer Maksim Znak begins on 4 August. They face up to 12 years in prison.