European Parliament: Belarus should be recognized as occupied territory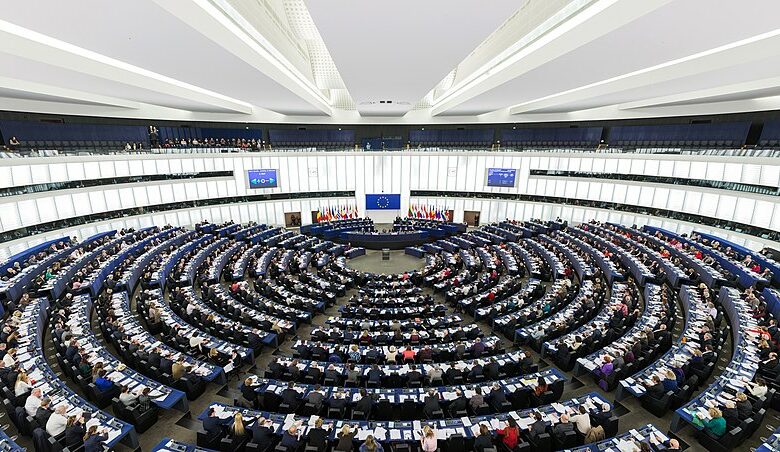 On November 24, the European Parliament voted on a resolution condemning the repression of the democratic opposition and civil society in Belarus and Belarus' active involvement in the Russian aggression against Ukraine.
The resolution endorses the position of the Belarusian democratic opposition and civil society that Belarus should be recognized as an occupied or de facto occupied territory and joins their call for the immediate withdrawal of Russian troops from Belarus and Ukraine. The European Parliament states that Lukashenko and his accomplices should be held accountable for the war crimes in Ukraine before the international tribunal. The resolution calls on European Union countries and the European Commission to impose sanctions issued against Russian on Belarus due to the latter's role in the war in Ukraine and to complete the legal regime allowing for the confiscation of assets of Lukashenko and all those involved in the repression, in order to direct these resources to support the victims of this repression. The resolution also calls on the Council to impose sanctions on companies operating in Belarus that use forced prison labor in their supply chains.
MEPs welcome the formation of the United Transitional Cabinet of Belarus headed by Sviatlana Tsikhanouskaya. This is the first documented international recognition of the Cabinet at this level. MEPs also called on the EU states to prepare procedures to review cases of Belarusians who may be stripped of their Belarusian citizenship by the Belarusian regime and provide support to those Belarusians residing in the EU whose documents are about to expire and who have no means of extending them because they cannot return to Belarus. The European Parliament notes that the regime's systematic repression against civil society and human rights defenders is aimed at silencing any remaining independent voices in Belarus. The Lukashenko regime continues to use torture, and political prisoners are held in inhumane conditions.