20 European countries profit from torture of political prisoners in Belarus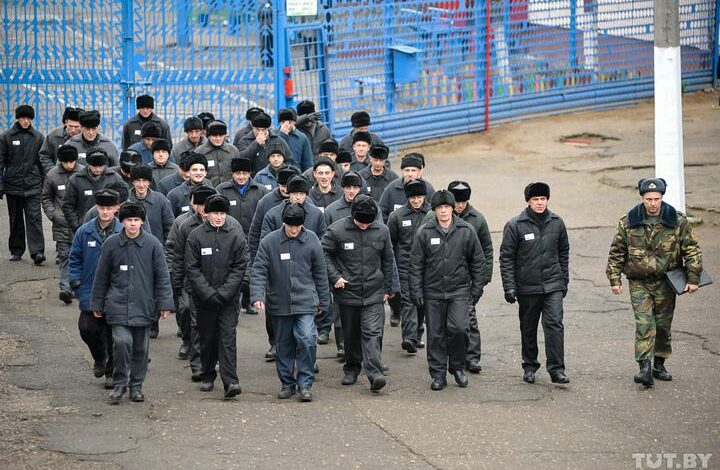 The British non-profit organization Earthsight conducted an investigation which proves that Europe's largest furniture retail chains have been profiting from the torture of political prisoners and tree harvesting in primeval forests in Belarus for years.
Earthsight revealed that 20 different EU member states continue to import wood furniture from Belarus. The largest importers are Poland, Lithuania, Germany, and France. According to the report, the use of forced prison labor is directly linked to furniture sold by almost every furniture retailer in Europe. These include not only IKEA, whose connection to the scandal was reported earlier, but also the French retail chain BUT, Austrian-headquartered XXXLutz group, and German company Polipol. IKEA furniture linked to the scandal is also sold in the United States.
The Belarusian Department of Corrections uses forced labor in 27 large penal colonies across the country to produce a variety of profitable goods, from military uniforms to pasta. But the largest source of income for the Belarusian "prison-industrial complex" is wood.
Prison labor is used at all stages of production, including cutting down trees in state-owned forests. About 8% of Belarus' forests, including those with the most valuable timber, are controlled directly by the President Property Management Directorate (PPMD). These forests are essentially the private property of autocrat Alexander Lukashenko. Every year, over a million cubic meters of wood are cut in the Belarusian part of Belavezhskaya Pushcha, a UNESCO World Heritage Site.
Eight thousand people are employed in wood processing in penal colonies. Prisoners harvest 500,000 trees annually and mass-produce office furniture, windows, and doors. The workshops cover an area greater than five soccer fields at the Babruisk penal colony alone. The human rights activist Ales Bialiatski, who received the 2022 Nobel Peace Prize, had been previously held in this penal colony as a political prisoner.
All the prisoners interviewed for the Earthsight investigation confirmed that work was mandatory and had to be performed in inhumane conditions. The woodworking shop had no heating in winter. Work refusal was considered a violation, for which you would "get your kidneys knocked off and be thrown into a punishment cell for a few days". A political prisoner who was released in December 2021 described the work of political prisoners using a grim reference to the past: "As the saying goes, Arbeit Macht Frei."
The evidence of the torture of political prisoners in Belarusian penal colonies is neither a secret nor news to Europe. The victims' testimonies are published in all 24 official languages on the EU website. However, this did not prevent European and American organizations from issuing Forest Stewardship Council (FSC) certificates to Belarusian prisons up until 2020. FSC is known to establish ethical standards in the wood industry.
When FSC was made aware of Earthsight's findings before publication, the Council stated that "forced labor is not an issue inherent to all penal colonies" and that FSC audits in the penal colonies confirmed that prisoners were not forced to work and were paid wages, "even if low". Earthsight specifies this amount in their report:
Technically, wages are paid, but after deductions for accommodation and food the amount is laughable. We were shown a paycheck that gave a total salary of 15.18 Belarusian rubles, which is about $6 USD, for a whole year's worth of work.
Five different companies have issued FSC certificates to Belarusian penal colonies and/or PPMD-owned national parks despite their reputation and the EU sanctions imposed on their top officials. One of the penal colonies had its FSC certificate approved five days after news of the torture of detained protesters made headlines around the world.
The EU trade sanctions came into full effect on June 3, 2022, and pro forma stopped the export of Belarusian timber to Europe. However, exports of furniture remain the only exception. In July 2022 alone, European companies purchased wood furniture and its parts from Belarus for a total of 13.9 million euros.
Earthsight points out that now European consumers not only directly support the brutal Belarusian dictator but also fund Russian aggression in Ukraine.