Ales Bialiatski: What will happen to Belarus?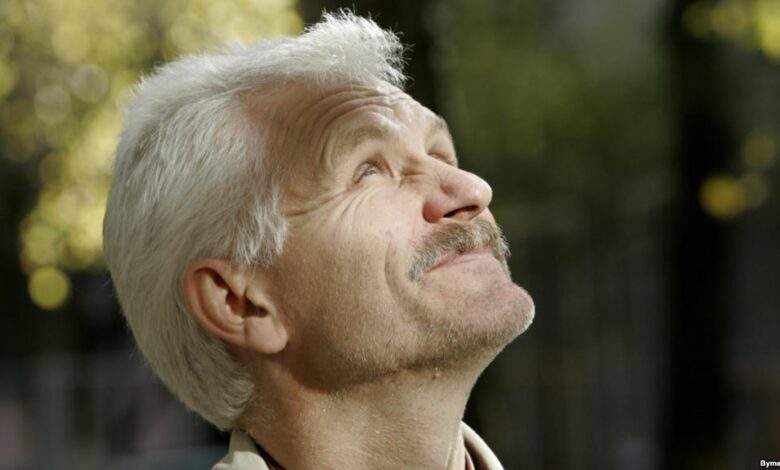 November 25 marks the 500th day of human rights defender Ales Bialiatski's imprisonment. On this day, Libereco, a German-Swiss human rights NGO, will hold events in Zürich and The Hague to demand the release of Ales and all Belarusian political prisoners. European diplomats launched a petition for the release of the legendary human rights activist.
According to his associates and colleagues, it is likely that right now, Ales, while in prison, is making notes about the world around him for his new book. Those who know Ales as a founder and head of the Belarusian Viasna Human Rights Center, one of the initiators of the democratic movement, and a Nobel Peace Prize winner will probably be pleased to learn that he is also known as a literary scholar and researcher of Belarusian literature.
He published about 10 books: a lot of materials that served as a basis for these books were written by Ales in prison. In his books, Ales discusses events from his personal and public life, people around him, trips, Belarusian history and literature, and his condition in prison. Among them are such books as Litaratura i Natsyia (Literature and Nation), published in 1991, and Boi z Saboi (A Fight with Oneself). The first three chapters of the latter book were written in the Babruisk penal colony. The book Turemnyia Sshytki (Prison Notebooks) is based on journal entries that Ales wrote in different notebooks or on separate sheets of paper in prison.
In an interview with the August2020 media project in May 2021, Ales Bialiatski looks back on the events of 2020 and shares his thoughts:
You find yourself in an environment where you'll be pressured, you'll be humiliated, and you'll be persecuted. Even those few rights you have in prison will be limited. Unfortunately, this attitude toward political prisoners is now being fostered. I was imprisoned, too. You have to have stamina and patience there because sometimes you just have to wait and not make any sudden unnecessary movements for days, weeks, months.
It felt like a war had begun. I expected that martial law would be imposed and the military would be brought in. But for some reason, the authorities didn't do it then and stepped back. I don't know, maybe it was some psychological matter or they were not ready for such stubborn resistance and this wave of hatred toward them because of the rigged election, because an opportunity to choose was stolen from people.
We saw that at the time the whole Belarus was turned upside down, people demanded justice and nothing else. It was certainly an order, it was likely even more than one order. It was an order to violently suppress mass protests, and with the use of these sadistic methods: torturing, injuring, and murdering people.
I dug into the Viasna Human Rights Center archives and read about how events were unfolding after the 1999 Freedom March, which took place 20 years ago. Both then and now, the absolute majority of people who were detained are regular citizens. They are neither trained militants nor specially trained squads who are ready, so to speak, to seize power by force. These are people from all walks of life.
We realized all this when these people started coming to us with their testimonies and telling us their stories. It is an atmosphere of constant tension. It's like you are at war all the time. Now it turns out that human rights defense is criminal, it's been outlawed.
People's attitudes in their vast majority have not changed, that's for sure. People are not going to put up with these authorities, and the authorities are in the minority. It can't go on much longer. I would say that we just have to persevere, we have to persevere through this time…