New law grants wider death penalty use in Belarus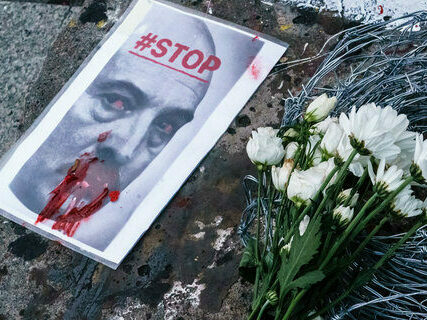 Since 2020, the authorities have been spreading fear in Belarus. Arrests, trials, and long prison sentences for opponents of the current regime have become a horrible routine. Yet, the already dire situation took a turn for the worse, with Belarus introducing the death penalty for planning acts of terrorism or sabotage. A document to this effect was signed on 19 May. The law is to come into force 10 days after its official publication. Belarus is the last country in Europe to still practice the death penalty.  Previously, death sentences could not be imposed for the preparation of a crime.
According to Franak Viačorka, spokesman for the opposition leader Sviatlana Tsikhanouskaya, Lukashenko is using the law to intimidate rail guerrillas, a clandestine network of saboteurs who disrupted the transit of Russian military equipment through Belarus.
Human rights activists also surmise that the trial of businessman and political activist Mikalai Autukhovich may have been the reason for the hurried adoption of the law. Autukhovich and 11 defendants in his case are being accused of setting a car and a police officer's house on fire and preparing terrorist attacks across the country. This is Autukhovich's second trial: previously, he spent 7.5 years in prison on charges of illegal weapons possession. Human rights activists recognized his prosecution as politically motivated both times.
Since 2020, 46 Belarusians, including politicians Sviatlana Tsikhanouskaya and Pavel Latushka and journalists Stsiapan Putsila and Anton Matolka, have been placed on the list of "terrorists" by the Belarusian authorities.