Svetlana Alexievich's works inspire Hollywood, while in Belarus they are checked for "extremism"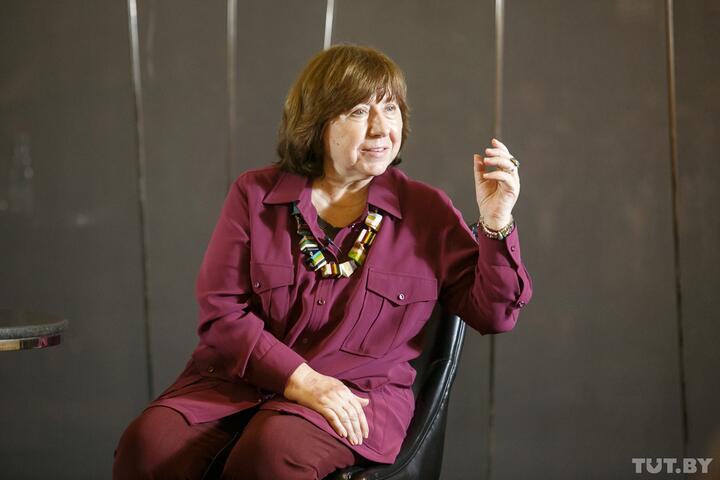 The Unwomanly Face of War, a book by the Belarusian writer and Nobel laureate Svetlana Alexievich, will be adapted into a TV series. The production is to take place in Hollywood. Publisher Boris Pasternak wrote on Facebook that the production contract had already been signed. He said that after the resounding success of Chernobyl miniseries produced by the US pay television network HBO, an international competition for the rights to the new TV series unfolded. The five-part series, Chernobyl was based on Alexievich's book titled Voices from Chernobyl. Svetlana Alexievich confirmed in an interview with the Zerkalo web portal that several major Hollywood studios expressed interest in producing the TV series, and Angelina Jolie was supposed to be cast in one of the roles.
The Unwomanly Face of War was the first book that brought Svetlana Alexievich international fame. Based on the interviews with Soviet women who had gone through the wringer of World War II, the book was first published in 1983 by multiple publishers at the same time. Two million copies of the book had been sold by the end of the 1980s. Today, the book has taken on a new meaning and sense of urgency in light of Russia's invasion of Ukraine.
While Alexievich is enjoying increasing popularity in Hollywood, in her home country of Belarus the writer could become the first Nobel laureate whose books are considered extremist. The Ministry of Culture reports that Svetlana Alexievich's books have been sent for review to a special committee on extremism. It was earlier reported that school libraries had received a list of 33 writers, including Alexievich, whose books should be removed from the shelves. As of August 2021, her works are no longer a part of the school curriculum.
In 2015 Svetlana Alexievich won the Nobel Prize in Literature for her cycle of works titled Voices of Utopia, which opens with The Unwomanly Face of War. In 2020, the writer became a member of the Presidium of the Coordination Council. In September 2020, she moved to Germany at the invitation of the German Academic Exchange Service (DAAD). In 2021, the Belarusian PEN Center, which she headed, was dissolved. In early 2022, the US Forbes magazine included Svetlana Alexievich in its list of the 50 most successful women over 50 in EMEA (Europe, the Middle East, and Africa).