Prison sentences for rail guerrillas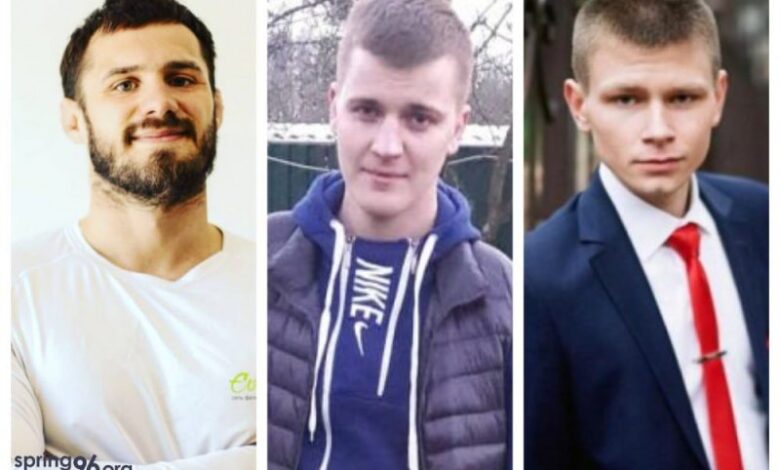 Three rail guerrillas from Babruisk were sentenced to prison terms: Dzmitry Klimau and Uladzimir Auramtsau received 22 years in a penal colony each, and Yauhen Minkevich was sentenced to 18 months of imprisonment.
The Viasna Human Rights Center reports that the men have been accused of destroying two relay cabinets and a signaling unit near Asipovichy. The rail guerrillas were arrested on the night of March 30, 2022. The investigators claim that the men tried to escape, and security forces used lethal weapons, wounding Dzmitry Klimau. The rail guerrillas were convicted for establishing ties with BYPOL [an initiative of former Belarusian law enforcement officers aiming to restore the rule of law and order in Belarus] and participating in the Peramoha mobilization plan [an initiative training people who join the underground militia movement against the Belarusian regime] after having been charged with "acts of terrorism", "participation in a terrorist organization", and "high treason".
Dzmitry Klimau, 28, used to work as a driver in several organizations and as a taxi driver, security guard, and later second lieutenant until his resignation in August 2018. Dzmitry is married and has a four-year-old daughter.
Uladzimir Auramtsau, 27, was an athlete and graduated from the Babruisk School of Olympic Reserve. Uladzimir took part in grappling competitions and was employed as a fitness instructor at a gym.
Yauhen Minkevich, 28, also graduated from an Olympic Reserve School. Yauhen used to work as a nurse aide at an ambulance station and later as a taxi driver.