EU intends to resist Belarus' hybrid attack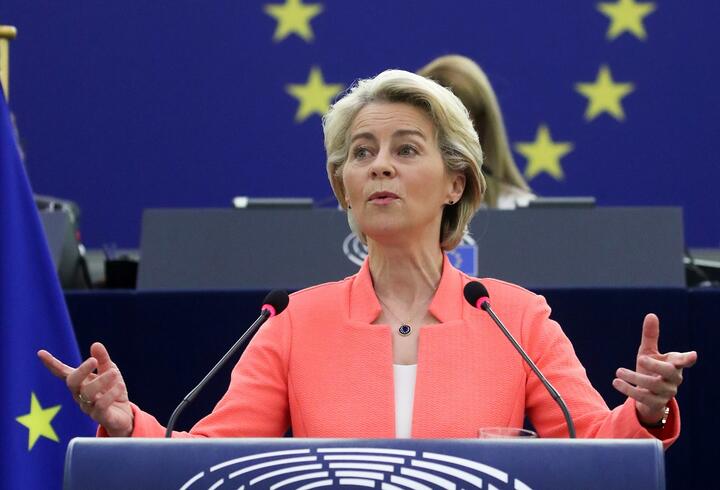 The European Commission President Ursula von der Leyen accused the Belarusian authorities of a hybrid attack aimed at destabilizing the European Union, with migrants being used as a means to an end. During her State of the Union speech, she told the European Parliament's plenary session in Strasbourg: "Look what happened at our borders with Belarus! The regime in Minsk has instrumentalized human beings. They have put people on planes and literally pushed them towards Europe's borders. We will not tolerate such actions as was proven by swift European reaction. Rest assured, we will continue supporting Lithuania, Latvia and Poland. And let's call it what it is: this is a hybrid attack to destabilize Europe."
The head of the European Commission noted that as a part of the effort to strengthen the Schengen area, there will be a search for new ways to respond to such aggression.
The migrant crisis on the EU eastern borders has developed due to a sharp increase in the influx of illegal immigrants from the countries of the Middle East and Africa in the spring of 2021. For several months Poland, Lithuania and Latvia have been registering thousands of attempts to illegally cross their borders from Belarus.
On 14 September alone, Poland turned away 230 illegal immigrants at the Belarus-Poland border. Four people were detained for assisting illegal immigrants. Latvian border guards did not let 15 people into the country. Over the last 24 hours, 5 illegal immigrants from Afghanistan were detained in Lithuania. They will be allowed to apply for asylum.