Belarusians hold pickets in Brussels and Tokyo, Minsk senior citizens march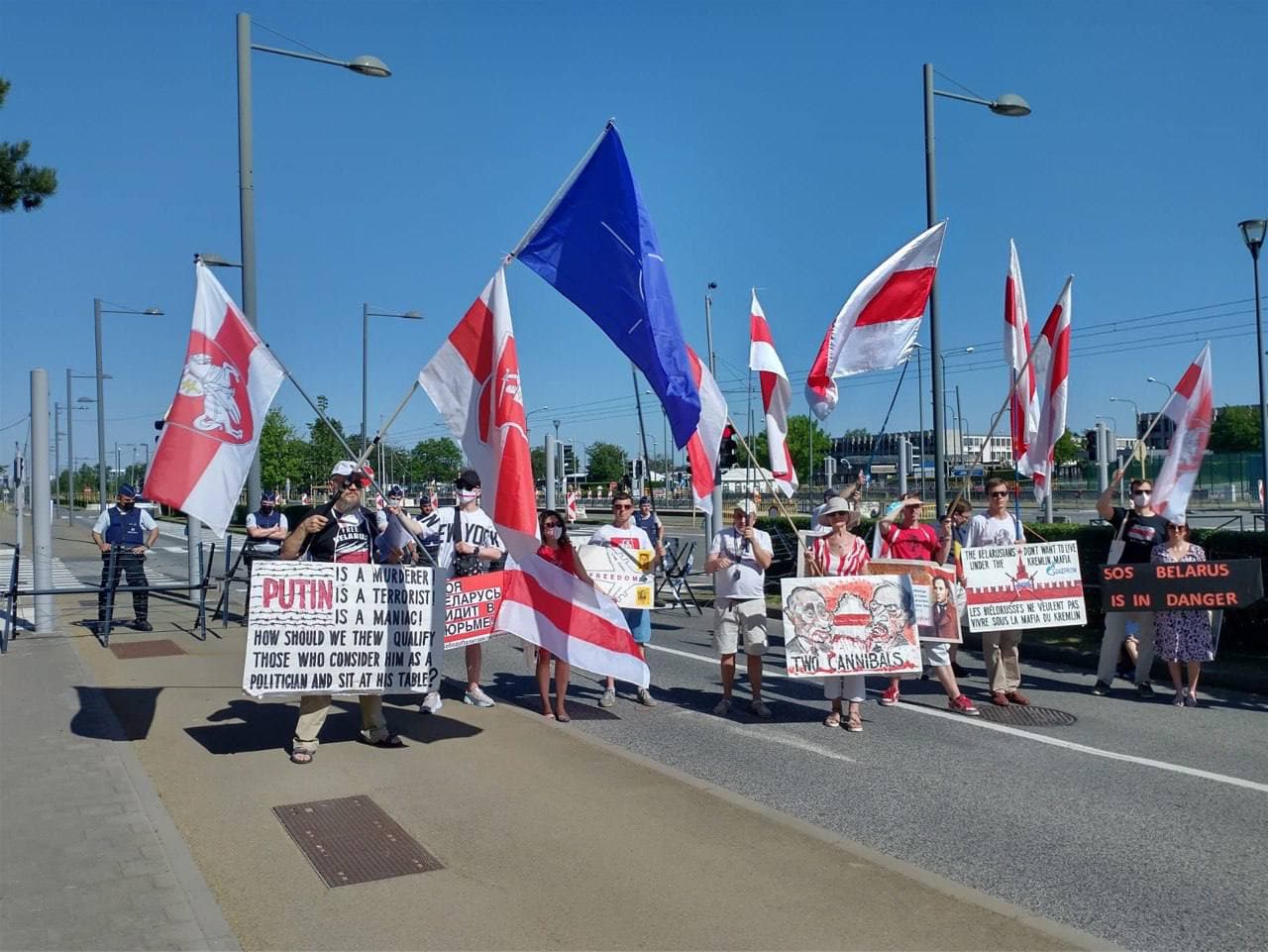 In Minsk, senior citizens held a march in support of political prisoners. They marched with white-red-white flags, wearing white clothes and chanting "Freedom for political prisoners!", "Belarus will be free!", "Hands off Belarus!", "We will not forget, we will not forgive!".
In the fall of last year, similar marches of senior citizens were held on a regular basis in Minsk until police began to disperse them and detain the participants.
In Brussels, not far from the NATO headquarters, the Belarusians of Belgium organized a picket to draw even more attention to the Belarusian problem. The protesters demanded to impose tough sanctions against the Lukashenko regime and stop Russia's support of the regime.
In Tokyo downtown, near the famous statue of Hachiko, the Belarusians of Japan held a performance action against violence.
Artist Іllia Yarashevich symbolically showed how the dictatorial regime is trying to strangle the free Belarusians by wrapping a noose around their necks. But the loop of violence was cut short because the Belarusian people's striving for freedom could not be stopped.