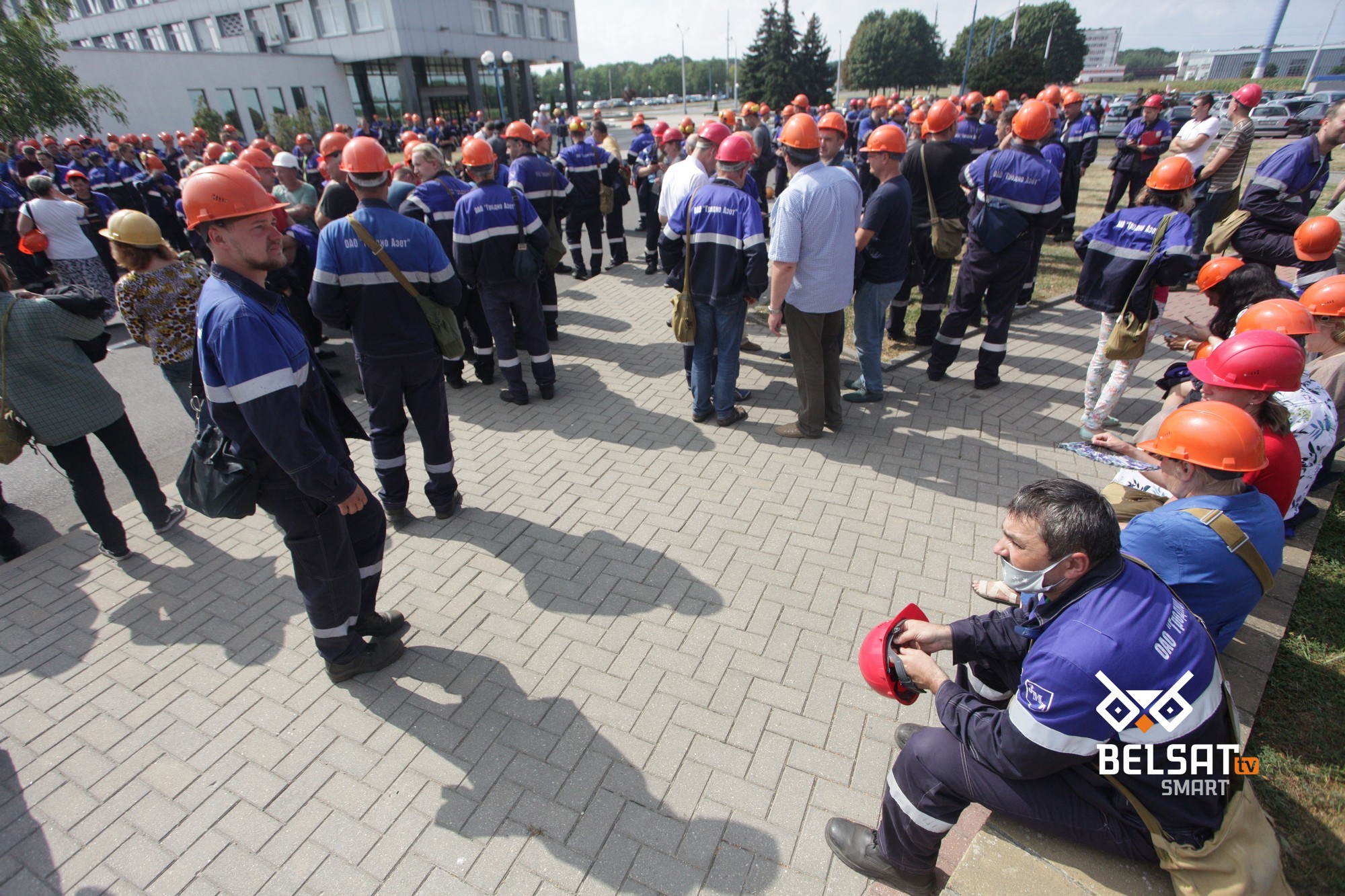 Workers at Hrodna Azot. 19 August 2020.
Detentions of employees at a number of state enterprises have been going on for several days. The workers who previously announced a strike are being detained.
Human rights defenders from the Viasna human rights center are aware of at least 14 detained workers at Hrodna Azot, Belarusian Steel Works (BMZ), and Belarusian Railway. It is not yet clear what the workers are charged with. Five people are currently in the KGB pre-trial detention center. Security officials came to one of the workers regarding a criminal case on state treason. Two people were sentenced to 15 days of arrest each for disobeying a police officer.
The executive committee of the Belarusian Congress of Democratic Trade Unions (BKDP) issued a statement in connection with the attack of the Belarusian authorities and their security forces on the leaders and activists of the Belarusian Independent Trade Union. The BKDP informed the International Trade Union Confederation and the International Labor Organization about the mass detentions and called for urgent action against the Belarusian authorities that violate the Convention on Freedom of Association.