"You will be punished for everything you've done!" 5 years in prison for volunteers of Babaryka's electoral headquarters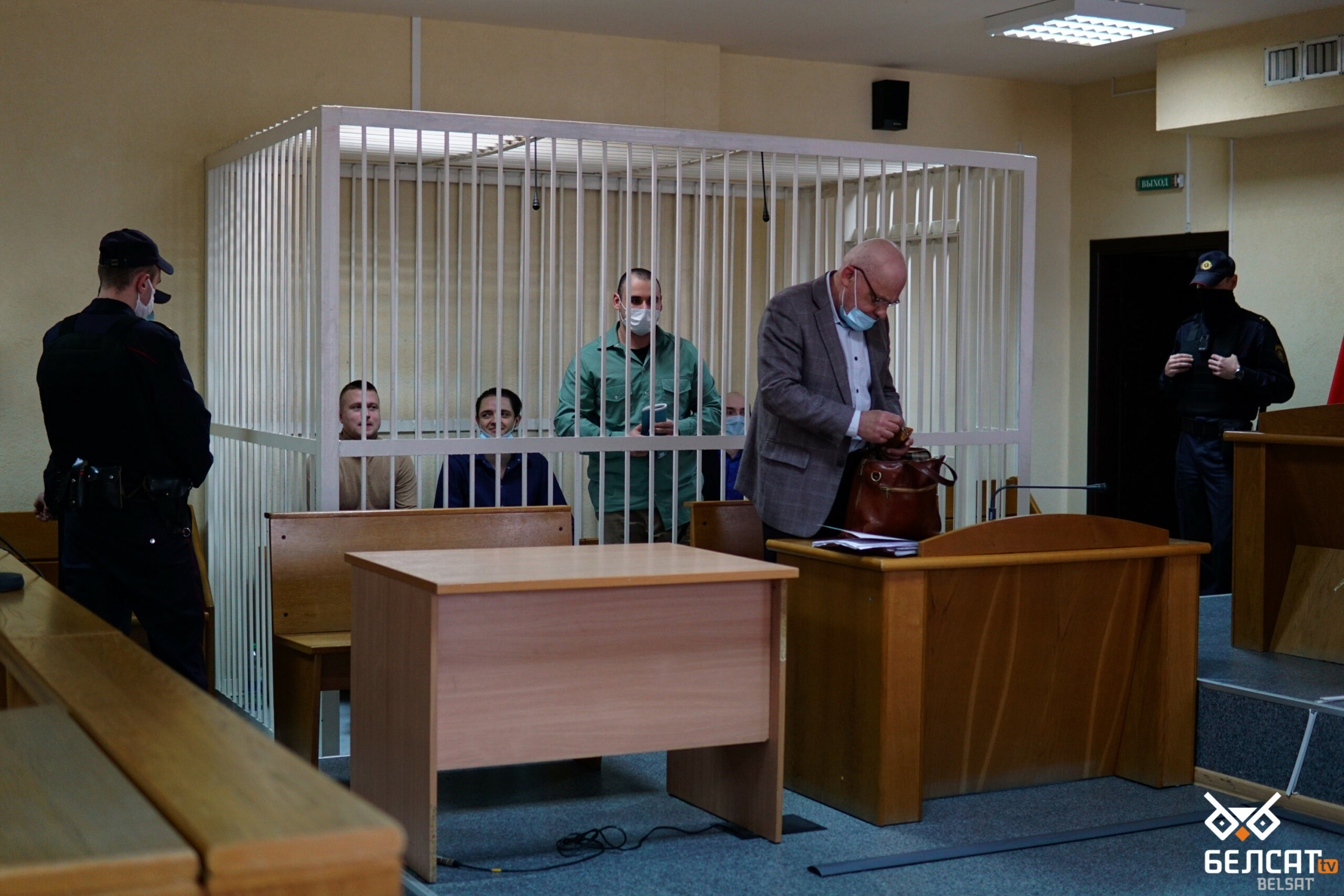 The volunteers of ex-presidential candidate Viktar Babaryka's headquarters and political prisoners Ihar Yarmolau, Mikola Saseu, Uladzislau Karetski, and Dzmitry Kanapelka received five years each in a medium-security colony today. They were charged with preparing riots and instructing or otherwise preparing people to participate in riots based on their purchases of several dozen laser pointers and two locksmith's hammers.
During the arrest on 12 August 2020, police officers broke Ihar Yarmolau's ribs. He was diagnosed with a pneumothorax, concussion, and multiple bruises to the chest and head. After that, he spent a week in the hospital of the Ministry of Internal Affairs. "See you at a new trial! You will be punished for everything you have done!" Yarmolau shouted after the verdict was passed. While in his cage, he also recited an excerpt from the poem of famous Belarusian poet Uladzimir Karatkevich "Pauliuk Bahrym" calling for freedom.