Actions of solidarity with Belarus on 1st anniversary of 2020 elections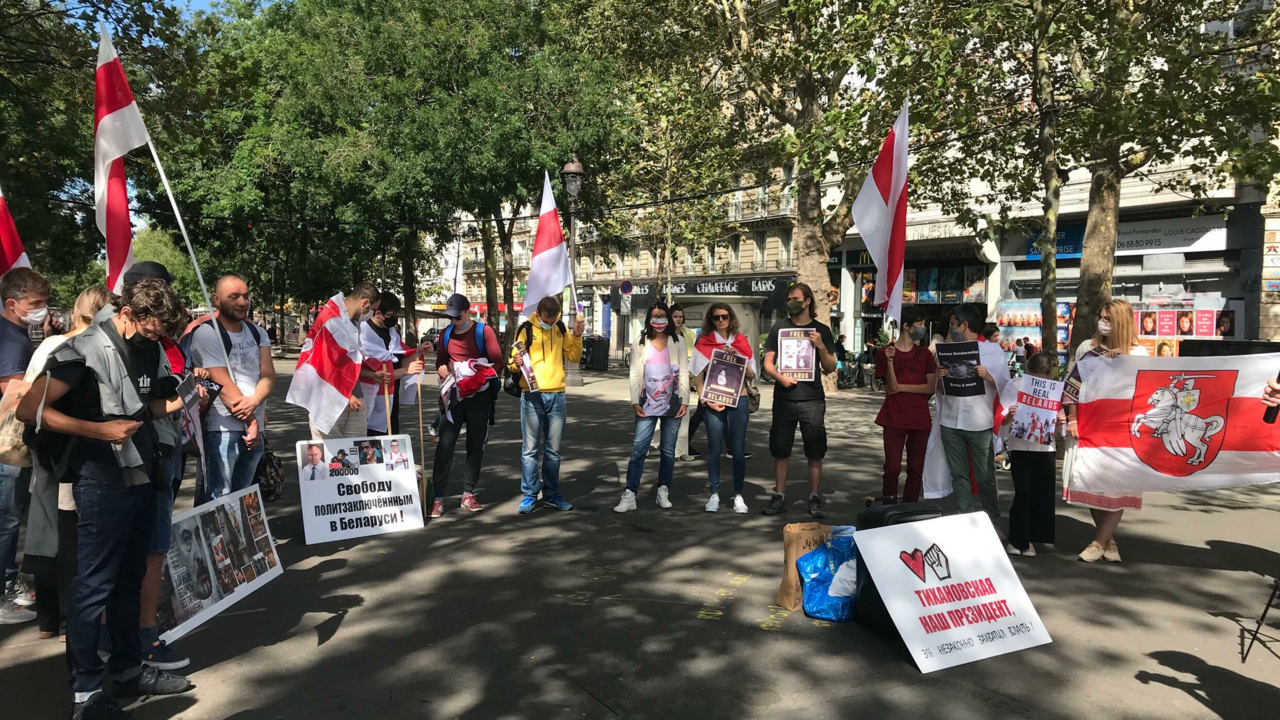 Ahead of the first anniversary of the 2020 fraudulent presidential elections, Belarusian diasporas from different countries held rallies in solidarity with the Belarusian people.
In Poland, the Belarusians of Warsaw marched from downtown to the Belarusian embassy. Marches were held in Łódź and Białystok.
A large rally in support of Belarus took place in Stockholm. During the solidarity rally, the Swedish Writers' Union hung a Belarusian national flag on the facade of its building. Minister for Culture and Democracy of Sweden Amanda Lind and Minister for Foreign Affairs Ann Linde also addressed the protesters.
People gathered in Berlin and Paris observed a minute of silence to remember those killed during the protests. The rally was attended not only by Belarusian oppositionists but also by German and French activists.
Women with white and red umbrellas walked the streets of Boston, USA. They dedicated this solidarity action to the indomitable women of Belarus.
A rally in memory of Vital Shyshou, the deceased head of the public organization Belarusian House in Ukraine, took place in downtown Kyiv. Its participants also expressed support for political prisoners in Belarus.