TUT.BY team launches its new website Zerkalo.io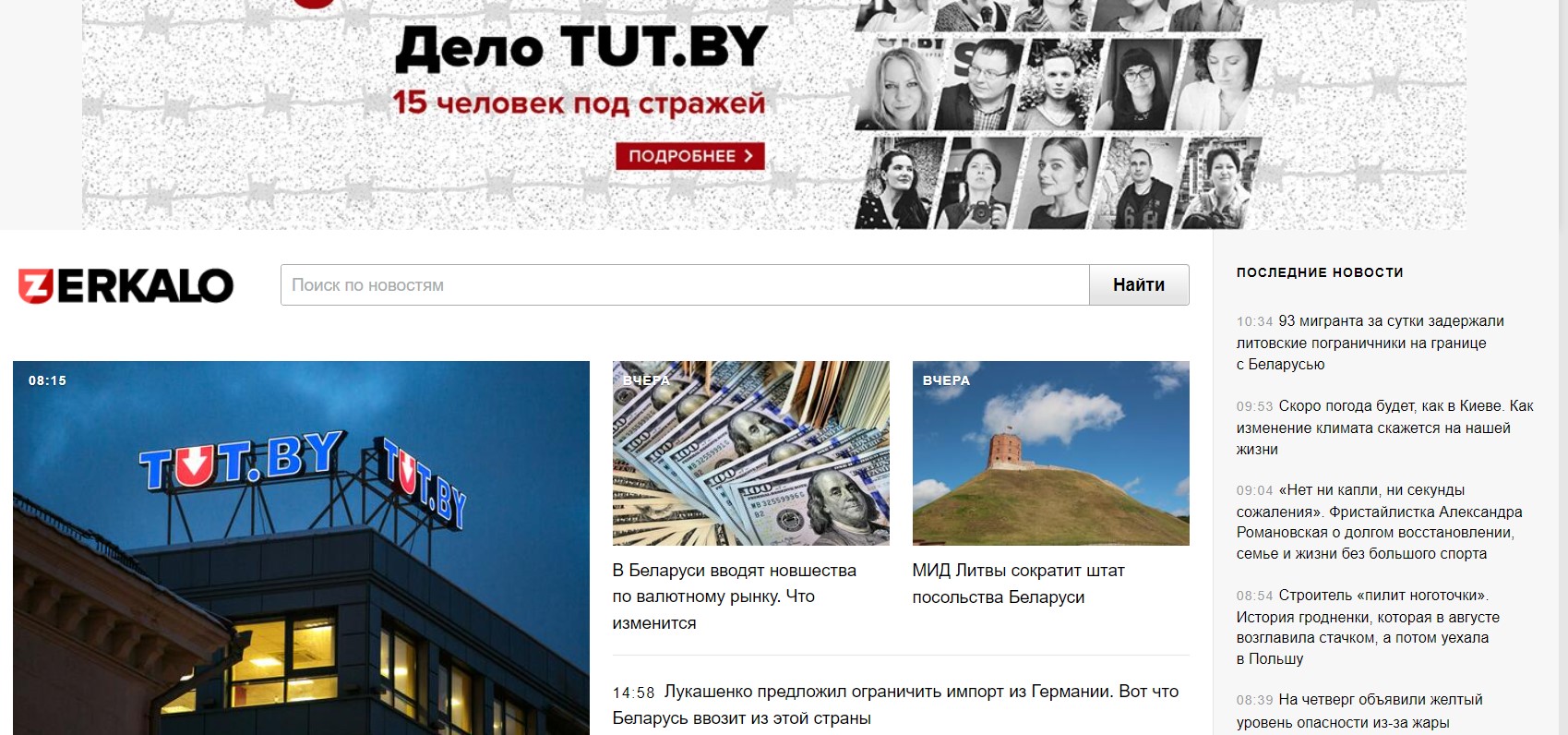 A part of the team of the TUT.BY independent information portal, shut down by the authorities, announced the launch of a new website Zerkalo.io. The new project would have a narrower focus, concentrating on covering social, political, and economic news in Belarus. Sports, culture, and events would receive less coverage.
The Zerkalo.io website has already been blocked in Belarus by the decision of the Ministry of Information, yet it remains available to users inside the country through a VPN. The team emphasizes that the new website will cease to exist on the day when TUT.BY is able to resume its work in Belarus legally and in full, with access to the entire archive of publications.