At least 98 people convicted in politically motivated cases in August 2022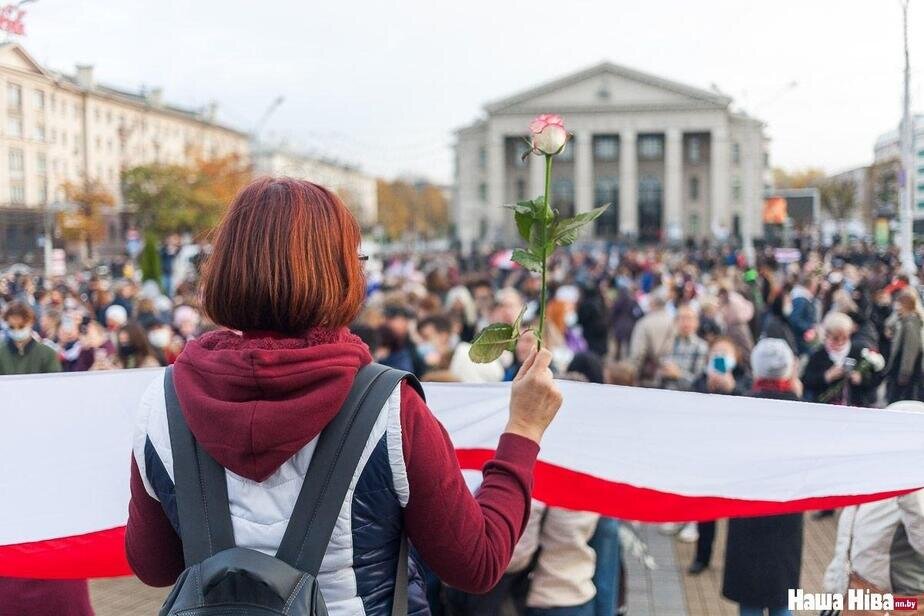 The Viasna Human Rights Center reports that in August 2022 at least 98 people, out of whom 19 were women, were convicted in political cases.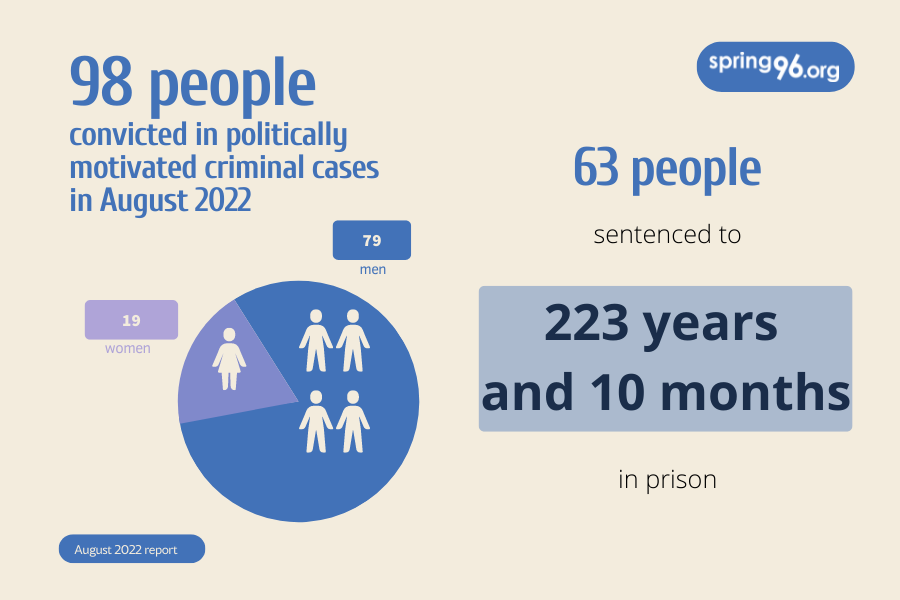 More than half of the sentences were handed down on charges of defamation, which are typically brought up against those criticizing the authorities. Human rights activists have long insisted that such articles be removed from the Criminal Code.
The courts have not rendered a single acquittal verdict. Sixty-three people were sentenced to a total of 223 years and 10 months in prison. The remaining 35 people were sentenced to terms in an open prison and home confinement with penal labor. As an additional punishment, the courts fined 11 people a total of 89,600 Belarusian rubles (equivalent to $35,513 USD).
According to the Viasna Human Rights Center, as of September 1, 2022, there were 1,326 political prisoners in Belarusian prisons. However, the real number of people convicted in protest-related cases is several times higher.