Sviatlana Tsikhanouskaya holds meetings with US and EU representatives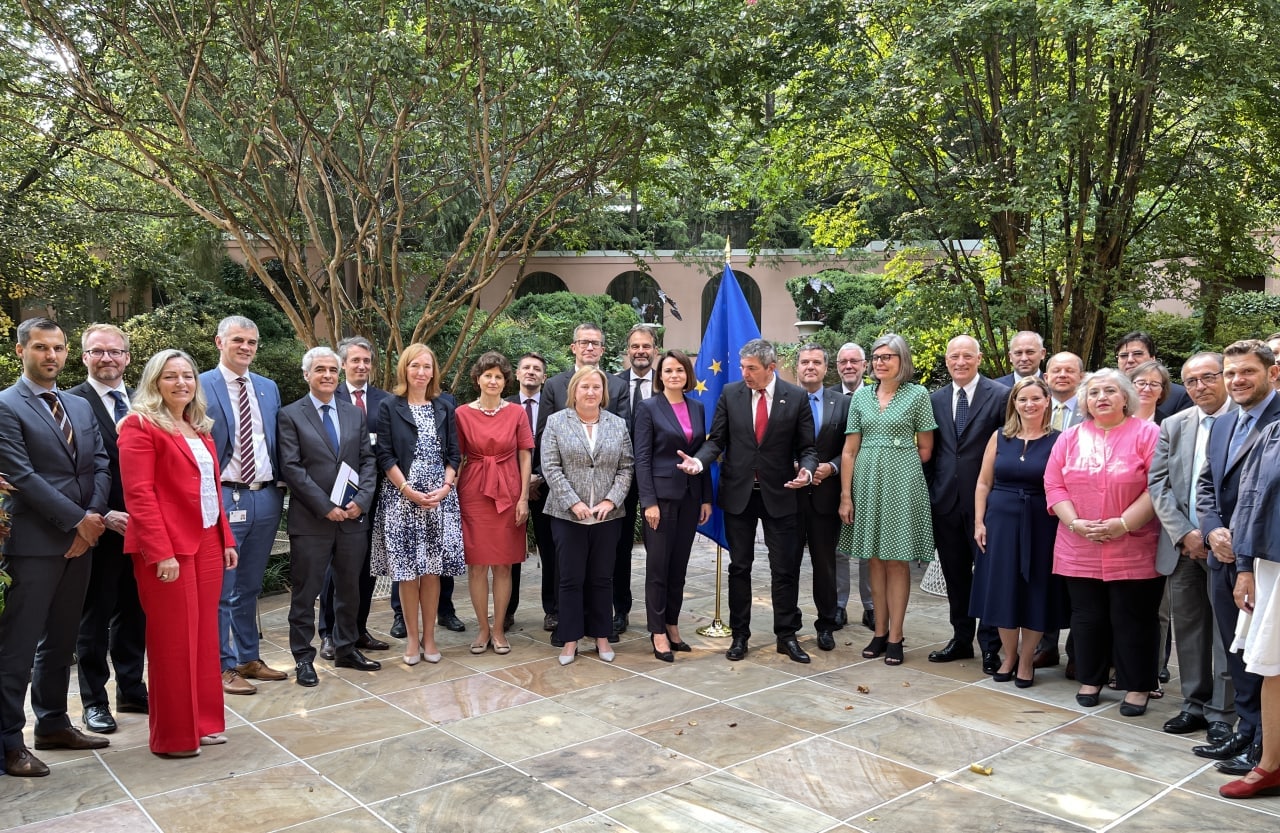 Today, at a trilateral meeting, Sviatlana Tsikhanouskaya's team and the US and EU representatives discussed the topic of Belarus. The EU Ambassador to the United States Stavros Lambrinidis, along with the ambassadors and heads of missions of all the EU states, greeted Sviatlana Tsikhanouskaya at the Delegation of the European Union to the United States.
The day before, Sviatlana Tsikhanouskaya held a meeting with Jake Sullivan, President Biden's national security adviser, in the White House. Chris Smith, director of the National Security Council's Eastern Europe and Caucasus Department, Jennifer Klein, co-chair and executive director of the White House Gender Policy Council, and the US Ambassador to Belarus Julie Fisher were also present at the negotiation table. Tsikhanouskaya talked about the mass crackdown on journalists and activists and the terrible conditions in prisons.
Following Sviatlana Tsikhanouskaya's meeting with Jake Sullivan, US National Security Council spokesperson Emily Horne stated: "The United States, in coordination with the EU and other allies and partners, will continue to hold the Lukashenko regime accountable for its actions, including through the imposition of sanctions."
On 20 July, Tsikhanouskaya met with a bipartisan group of US senators. She discussed coordination of the US and EU support measures for Belarus with the chair of the US Senate Foreign Relations Committee Robert Menendez and his team. "It was a great honor to meet with Tsikhanouskaya in the Senate today. The US should renew support for the civil society in Belarus and impose sectoral sanctions in response to governmental repressions," said Menendez.
The first female US Secretary of State Madeleine Albright also held a meeting with Tsikhanouskaya.
Sviatlana Tsikhanouskaya discussed the situation with independent media in Belarus with the acting CEO of the US Agency for Global Media (USAGM) Kelu Chao. This agency coordinates the work of Voice of America, Radio Free Europe/Radio Liberty, and Current Time media.