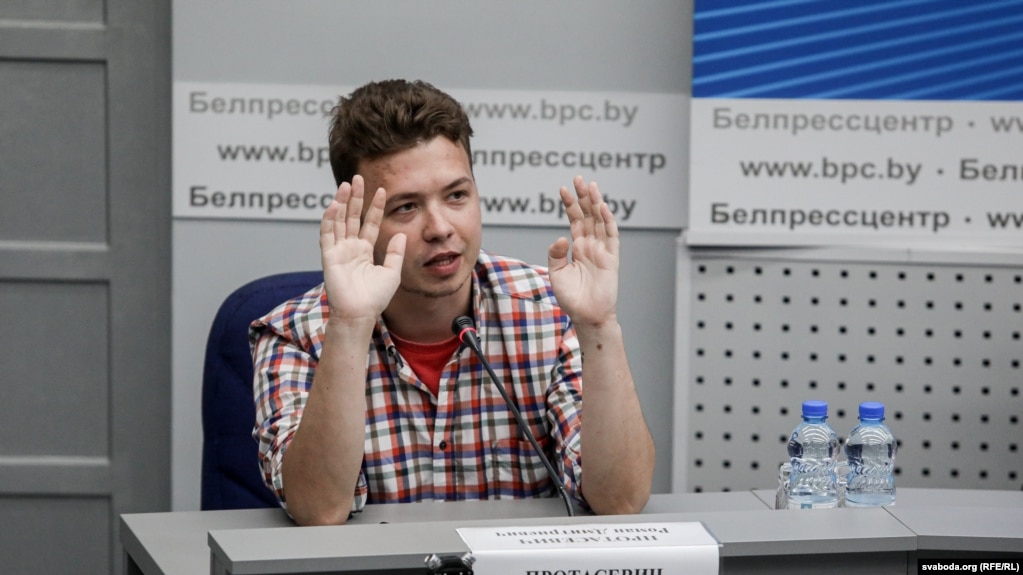 Raman Pratasevich at a press conference with officials. Minsk, 14 June 2021.
Political prisoner Raman Pratasevich has a new Twitter account. In one of his first twits, the journalist stated that he was "returning to life online", promising to respond to messages.
Raman Pratasevich is formally under house arrest. It is generally prohibited to use phone or Internet, as well as go outside under this measure of freedom restraint. It is not clear who exactly is behind this strange PR action, but there are reasonable doubts whether Pratasevich's actions are voluntary, as he remains a hostage of the Belarusian authorities.