Sviatlana Tsikhanouskaya attends Munich Security Conference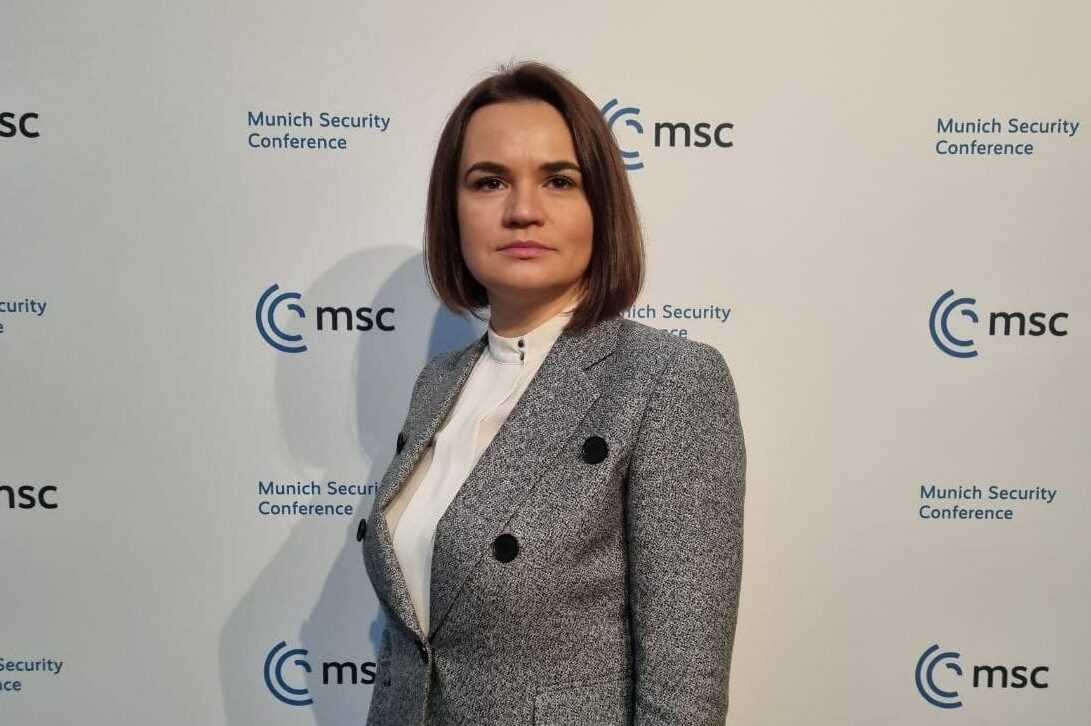 Sviatlana Tsikhanouskaya took part in the Munich Security Conference. Representatives of the Belarusian authorities were not invited. As a part of the conference, Sviatlana Tsikhanouskaya held several working meetings: with the European Commissioner for Home Affairs Ylva Johansson, IMF managing director Kristalina Georgieva, President of the International Committee of the Red Cross Peter Maurer, President of Montenegro Milo Djukanovic, foreign ministers of Austria, Iceland, and Australia, and with the businessman and philanthropist Bill Gates.
At a meeting with the US Secretary of State Antony Blinken, Tsikhanouskaya discussed the international reaction to the regime's actions and noted that the human rights situation in Belarus is deteriorating, and the regime is beginning to trade in Belarusian sovereignty. At a meeting with the mayor of Kyiv Vitali Klitschko, the leader of the Belarusian opposition thanked him for the large white-red-white flag that was raised at the city hall and posed a question about helping the Belarusian diaspora in Kyiv.