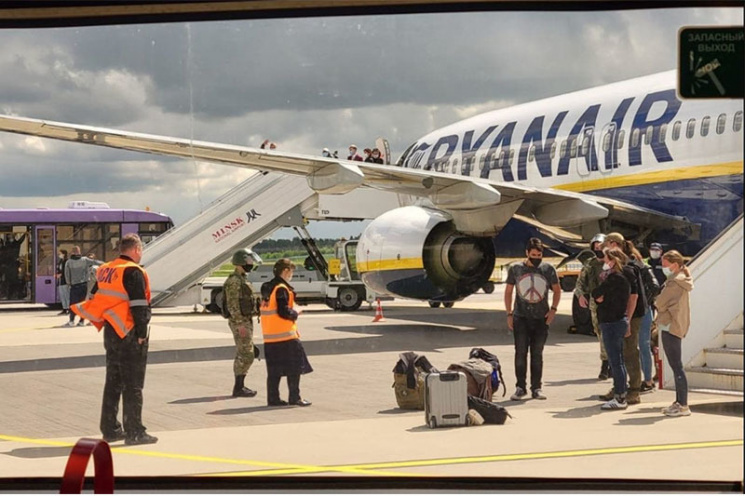 The International Civil Aviation Organization (ICAO) has submitted its report on the emergency landing of the Ryanair aircraft to the member countries. On 23 May 2021, a Ryanair aircraft flying from Athens to Vilnius was forcibly landed at Minsk-2 airport after the crew had received a message from the airport about a bomb on board. In the course of the investigation, ICAO representatives visited Lithuania, Poland and Belarus and reviewed documents provided by other interested countries, including Greece, Ireland, and Ukraine.
Journalists from Novaya Gazeta obtained a copy of the 30-page report, which, among other things, contains a flight path of the Ryanair passenger plane and that of a Belarusian Air Force fighter accompanying it. Based on the available data, the authors of the report came to the conclusion that the bomb threat warning can be considered false.
The question of the Belarusian authorities' involvement in the staging of the "terrorist threat" remains open. It is worth noting that testimony of an air traffic controller who communicated with the Ryanair aircraft crew was not taken into account when the report was being compiled. Air traffic controller Aleh Halehau was able to flee Belarus and told Polish law enforcement agencies that during the operation on the aircraft's forcible landing, a Belarusian KGB representative was next to him and completely controlled his communication with the plane.
Journalist Raman Pratasevich and his girlfriend Sofia Sapega, who were on board, were detained and are still under house arrest. They are both recognized as political prisoners. As a reaction to this incident, the European Union introduced a ban on the overflight of EU airspace by Belarusian carriers and imposed stricter sanctions.
On 31 January, representatives of the ICAO Council will hold a discussion based on the report's findings. Sviatlana Tsikhanouskaya expressed gratitude to the organization and stressed that the report "did not name the perpetrators, but only became a starting point in the investigation of this crime."
Categories: