Alesia Rudnik from Hrodna becomes European of the Year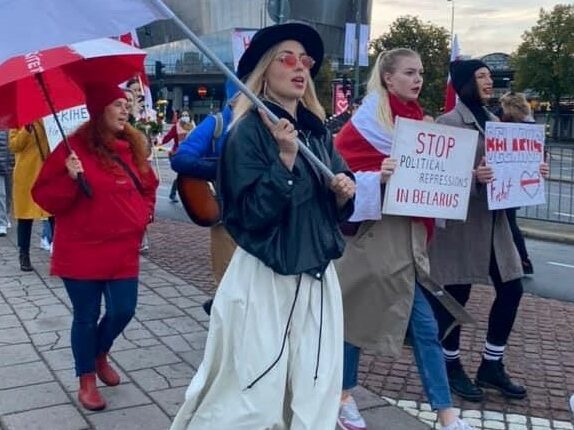 The Swedish European Movement association presented 27-year-old Belarusian Alesia Rudnik with the prestigious "European of the Year" award. The award is given annually to people associated with Sweden who have contributed to cooperation between the peoples of Europe to promote freedom and peace. The association's website says the award should draw attention to those who fight for democracy in Belarus and Eastern Europe.
Alesia Rudnik is originally from Hrodna but lives in Sweden. Until recently, she headed the non-profit association "Belarusians of Sweden". She is actively involved in debates and solidarity actions and also conducts post-graduate research at Karlstad University. The activist told the Zerkalo web portal that she considers this an award for all Belarusians in Sweden and Belarus. Alesia decided that she would spend any prize money on the needs of Belarusian volunteers in Ukraine and Belarusian political prisoners.