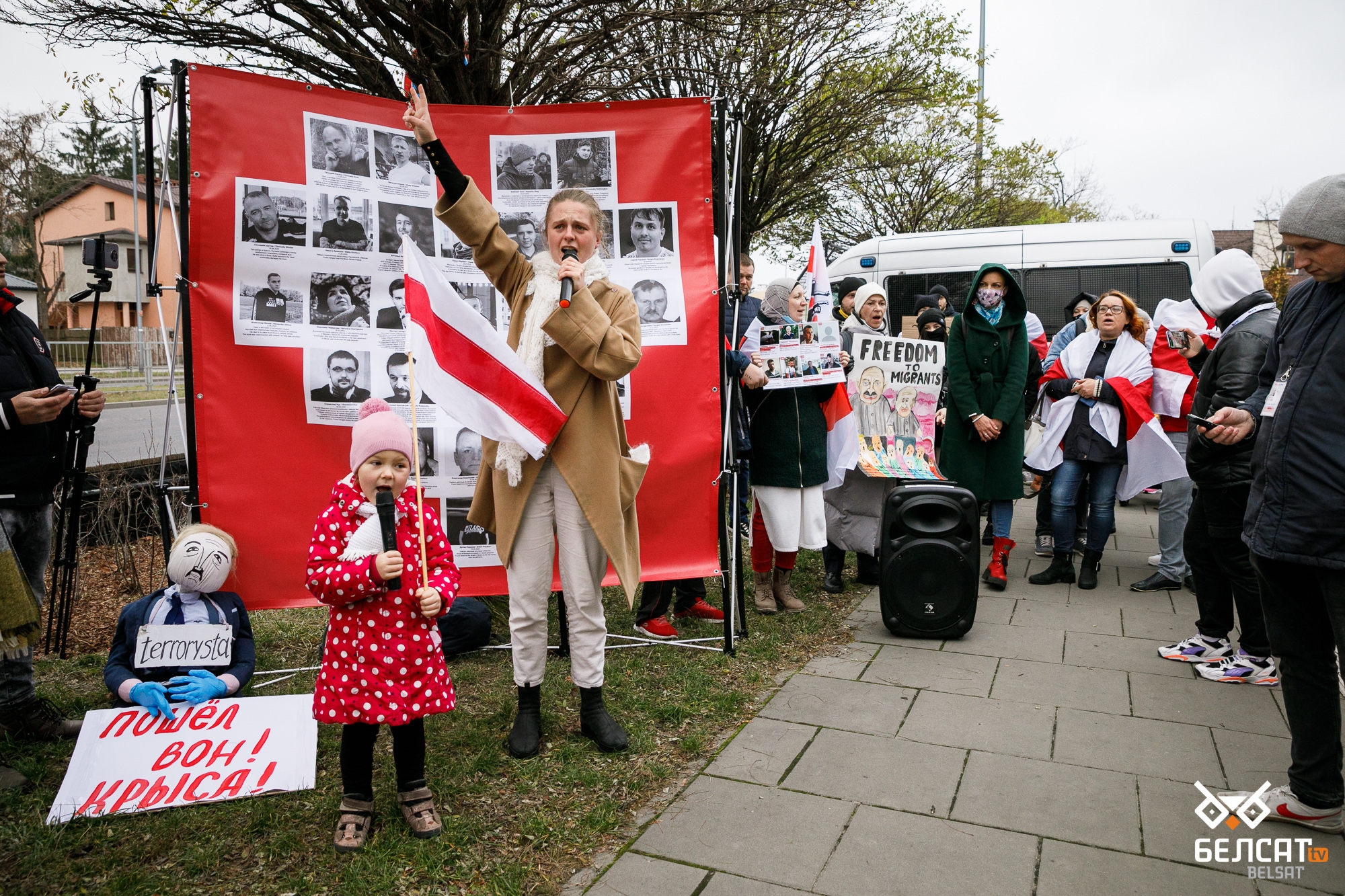 Artist Yana Shostak at the rally.
According to Belsat, about a hundred Belarusian activists held a protest rally on 21 November under the motto "Lukashenko overstepped all boundaries" near the Belarusian embassy in Warsaw. The participants demanded "to stop lobbying the interests of the sadistic regime and cross over to the side of the people."
Activists lit candles at an impromptu memorial in memory of the protesters killed by the regime. Many held posters with photographs of the victims and posters with slogans in different languages: "Bandits seized my country", "Merkel, whose side are you on?", "The fascist junta continues to kill". The speakers said that in the current situation, the support and understanding of the aspirations of Belarusians by European leaders is very important. There were several critical assessments of the actions of Angela Merkel, who twice contacted Lukashenko by phone.
The culmination of the action was the performance by a Belarusian artist and activist Yana Shostak. She is known for her performances, in which she expresses her protest through shouting. This time, her shout was supported by the rest of the protesters.
One of the organizers of the event, Alena Panamarova, said that during the rally signatures were being collected for an appeal demanding to recognize Lukashenko as a terrorist. The signed appeal will be sent to the Polish government.