Volodymyr Zelensky addresses Belarusians: "Be Belarus, not Russia!"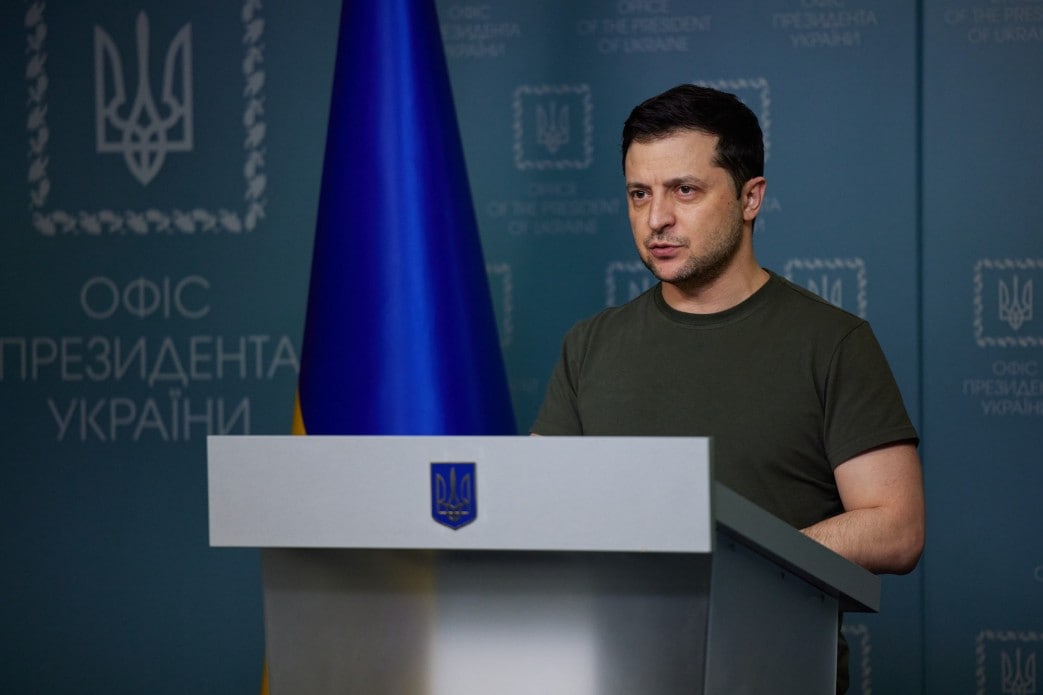 President of Ukraine Volodymyr Zelensky published a video addressed to Belarusian citizens. According to him, last night in Ukraine was brutal: there was shelling and bombing of residential areas and civil infrastructure again.
"As of today, there is not a single object in the country that the occupiers would not consider a permissible target for themselves. They are fighting against everyone, against everything alive – kindergartens, residential buildings, and even ambulances. They are using rocket artillery and rockets against entire urban areas where there is and never has been any military infrastructure. <…> The cities of Ukraine are surviving in conditions that were last seen in our land and yours during World War II. But in the war that is going on now, you are not on the same side as us," Zelensky said.
In his address, Zelensky compared Russia's current attack on Ukraine to the events of the beginning of Hitler's invasion of the USSR in 1941. Back then, the bombing of Kyiv began at 4 am too. But this time, the bombs were fired at the Ukrainian capital from the territory of Belarus. "You were asleep, Belarusian brothers!" Zelensky said. "But we cannot sleep anymore. We are fighting for our country, fighting for our freedom."
The Ukrainian president reminded that today, February 27, Belarus is holding a "referendum" and called on the Belarusians to wake up. "All of this is also a de facto referendum for you. You decide who you are, and you decide how you will look into the eyes of your children, how you will look into each other's eyes and your neighbors' eyes. And we are your neighbors. Be Belarus, not Russia," added the president. "Make the right choice. I'm sure it's the main choice of your great people!"
Zelensky stressed that peaceful negotiations in Minsk, a platform proposed by Moscow, are impossible because Belarus is no longer a neutral and peaceful neighboring country. He implied that the illegitimate leader of Belarus had let Russian occupation troops use the territory of the country, thus creating the possibility of a massive strike against Kyiv.