Ukraine reports attacks from Belarusian territory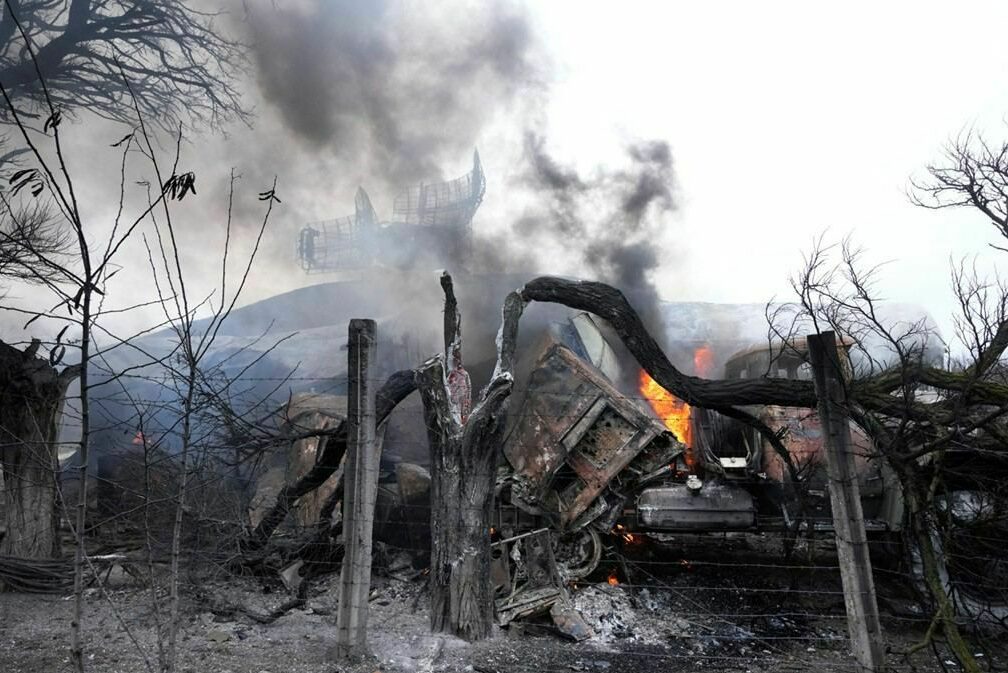 Today, Ukraine was attacked by Russian troops through multiple borders by land, air and sea. The Ukrainian state border service has reported attacks using air strikes, artillery, combat vehicles and firearms in areas bordering on Russia, Belarus and the occupied Crimea. Military operations spread to large sections of Ukraine, especially in the East and the South. Dozens of people have been killed, including about 10 civilians, with many more gone missing.
CNN has witnessed, through a livestream video, troops atop a column of military vehicles entering Ukraine from a border crossing in Vesialouka, Belarus. Later, Russian troops crossed the Belarusian-Ukrainian border through the Vilcha checkpoint, which is located 150 km from Kyiv. According to the border service reports, border guards together with the Ukrainian military took up the fight and fended off the attack. Radio Svaboda cites Belarusian medics who claim that wounded Russian soldiers are being treated in a Belarusian civil hospital in Kastsiukovichy near Homel.
In the early afternoon, Ukraine's army commander-in-chief Valeriy Zaluzhny reported that four ballistic missiles were launched from Belarus in the south-west direction, towards Ukraine.
In the evening, Ukrainian sources announced that Russian troops, coming from Belarusian territory, captured the former Chernobyl nuclear power plant. Any damage to the facilities may result in a radioactive disaster.
So far, no Belarusian troops appear to have taken part in the invasion. However, Lukashenko has remained vague on the exact measure of current and planned military assistance to Russia. Experts believe that the struggling autocrat is too dependent from Putin's Russia to make truly independent decisions.
G7's Heads of State condemned the large-scale military aggression by the Russian Federation and noted that some of it originated on Belarusian soil. Their statement emphasizes that "the unfounded and totally unjustified attack on the democratic Ukrainian state" represents "a serious breach of international law and a gross violation of the United Nations Charter and all of Russia's commitments under the Helsinki Final Act and the Charter of Paris, as well as its obligations under the Budapest Memorandum."