Petitions of Belarusians against war in Ukraine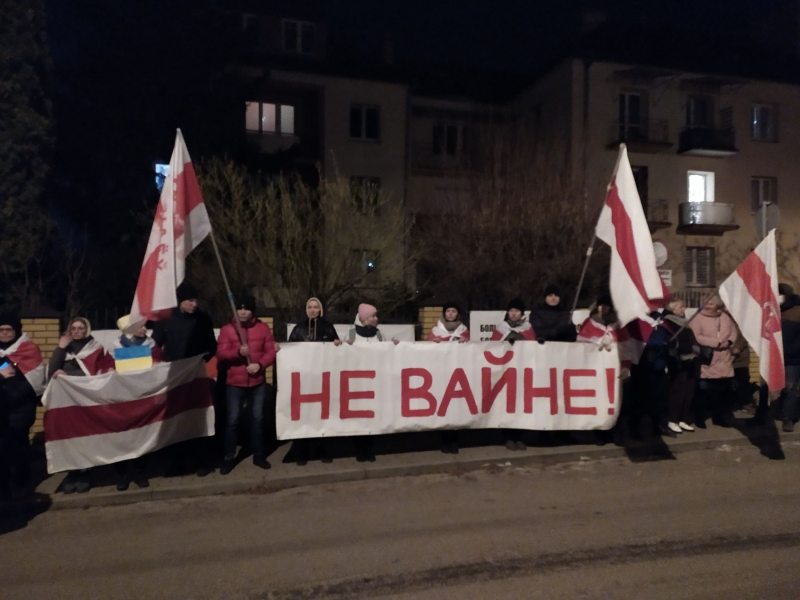 Russia continues to use Belarusian territory to attack Ukraine. According to this Chatham House survey, only 3% of Belarusians support Belarus' participation in the war on Russia's side. Petitions are one of the forms of protest commonly used by Belarusians. The Viasna Human Rights Center has compiled an overview of Belarusian petitions.
The petition titled "Belarusians against Putin and Lukashenko's war with Ukraine", whose addressee is the International Court of Justice in The Hague, can be found on change.org. The petition urges the Russian and Belarusian military personnel to refuse to execute the dictators' criminal orders. More than 2,000 people have already signed the petition.
The petition "We demand the withdrawal of Russian troops from the Republic of Belarus" is addressed to the Belarusian authorities. More than 4,700 people have already signed it.
The petition "For the abolition of National Unity Day" calls on the Ministry of Labor and Social Protection to strip 17 September of the public holiday status.
Mothers from Belarus, Ukraine, and Russia demand that the war be stopped with the help of the petition #Mothers Against War on change.org.
The authors of the "Petition against accusing citizens of Belarus of complicity in the Russian aggression in Ukraine" urge the leaders of the EU countries, the Ukrainian President, the Biden-Harris administration, and the administration of the President of Georgia not to discriminate against Belarusians on the basis of national origin. The petition concludes with a call to recognize opponents and fighters against the regime as its victims.
Belarusian lawyers and jurists created an open appeal titled "Lawyers and jurists against the war in Ukraine" calling for an immediate stop of military actions in Ukraine. Some signatories of the petition are subjected to pressure at work.
The authors of the petition "Are wounded Russian soldiers being treated in hospitals in Belarus?" on petitions.by ask the Belarusian Ministry of Health to explain whether wounded Russian soldiers are given medical care in Belarus, and if so, what financial terms such assistance is given on.
"We ask Russian and Ukrainian Orthodox Church and Pope Francis to promote peace!" – this is the request the petition authors made to the clergymen.