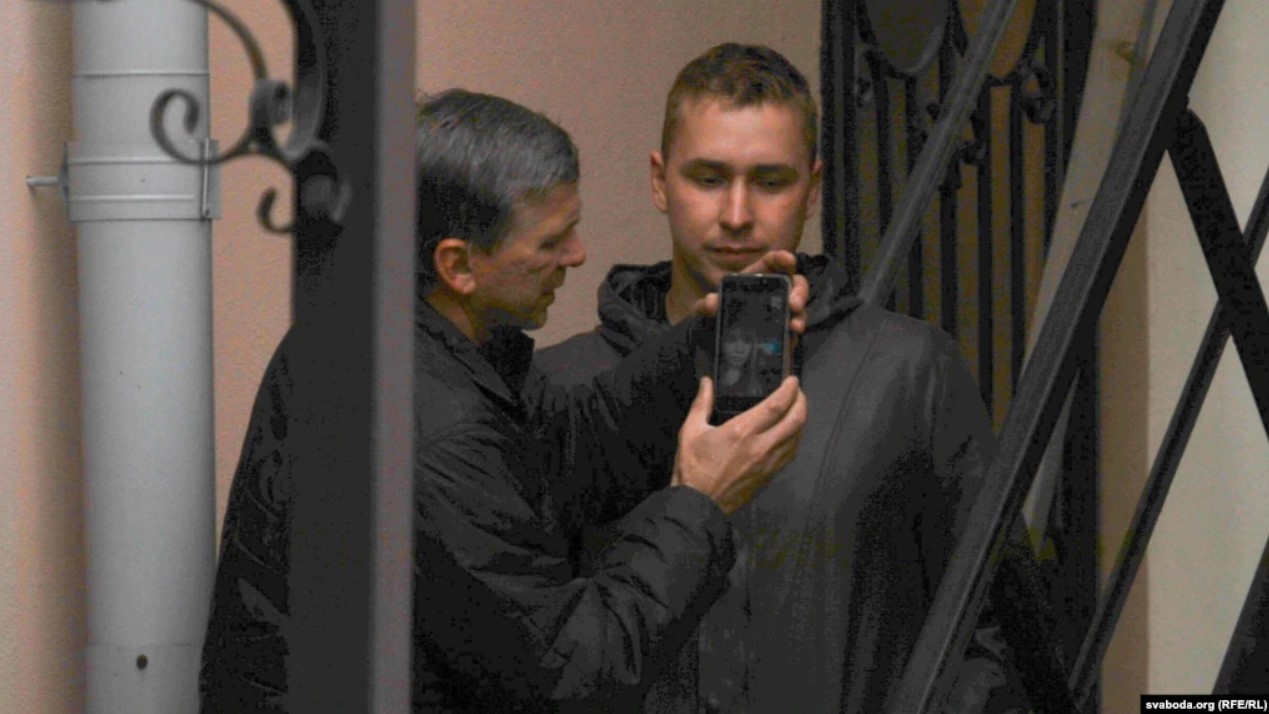 Vital and Uladzislau Kuznechyk.
Two residents of Vitsebsk, father and son Vital and Uladzislau Kuznechyk, have been living on the premises of the Swedish Embassy for more than nine months. On 11 September 2020, they climbed over the fence of the Swedish Embassy in Minsk and stayed there trying to hide from police harassment because of their participation in the protests.
The men feel safe, but they have serious health problems. The younger man has cancer, as well as partial atrophy of the optic nerve. He needs to undergo examinations every six months. His father had recently experienced severe abdominal pain and fever and was not able to eat for a week. But they are unable to receive medical help inside the embassy.
However, the Kuznechyks are not planning to leave the embassy grounds until the situation in the country changes. Initially, they did not expect that they would have to stay at the embassy for so long. But now they have no other choice as they are facing prison time.