Tsikhanouskaya's visit to Germany begins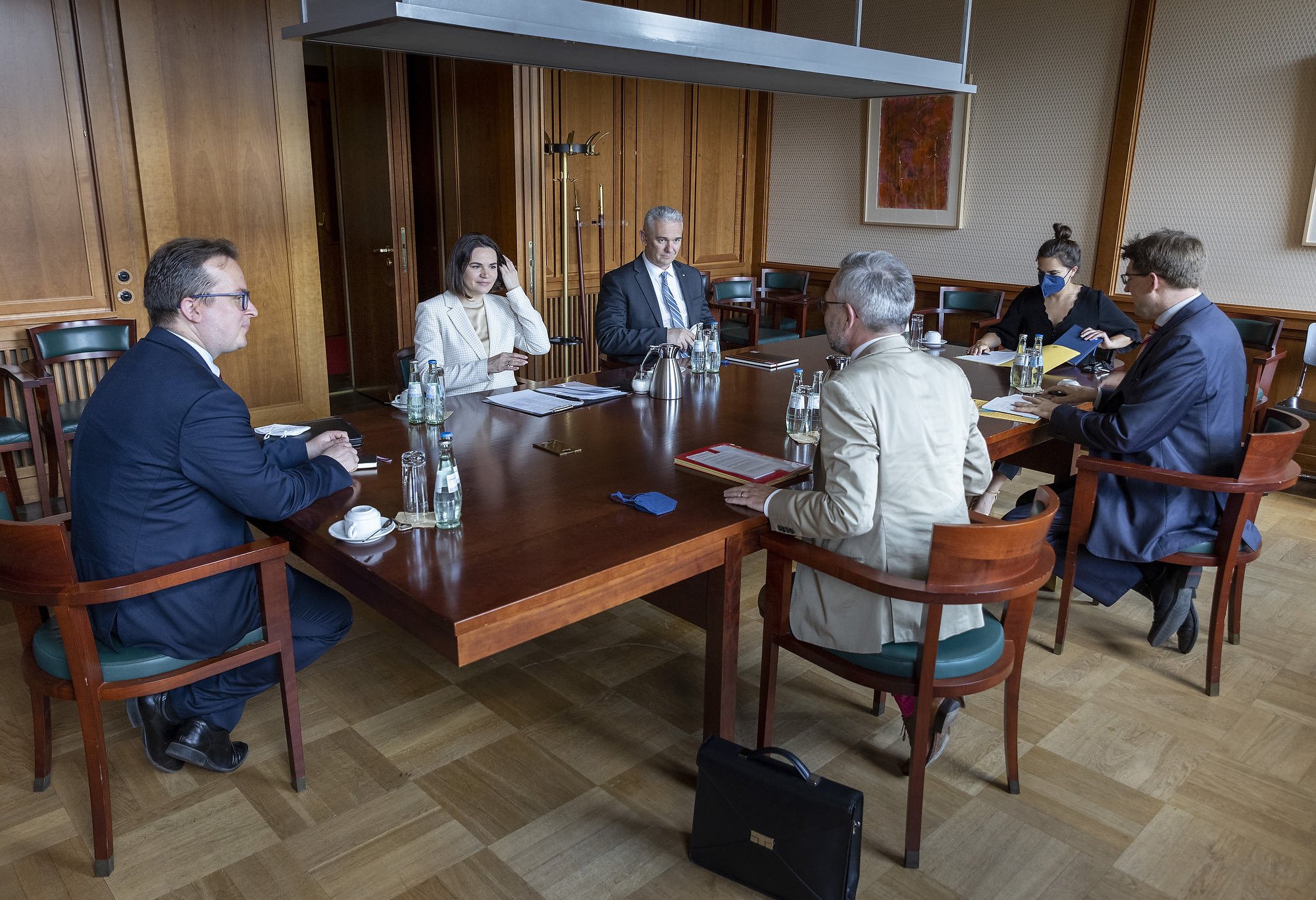 Sviatlana Tsikhanouskaya is on a three-day working visit to Germany where she will meet with top Foreign Ministry officials, the office of Prime Minister Angela Merkel, representatives of main political parties, and the Belarusian diaspora.
Tsikhanouskaya called on the German government to stop cooperating with Belarusian state-owned companies, to demand the exclusion of Belarus from Interpol, and "conduct an international investigation of crimes against Belarusians". She also suggested restructuring aid programs to help students, doctors, workers, and employees of independent media who have been persecuted. The parties discussed the possibility of simplifying the process of obtaining German visas, especially for those who must leave Belarus immediately.
In Berlin, Sviatlana Tsikhanouskaya was informed that an investigation had been launched on the complaint of German lawyers about the crimes of Lukashenko's regime, and was assured that Angela Merkel would raise the issue of the situation in Belarus at the G7 and NATO summits. Germany supports the launch of an international tribunal which should start with investigative work and collection of case materials.