"This is our war for justice and memory of August 2020"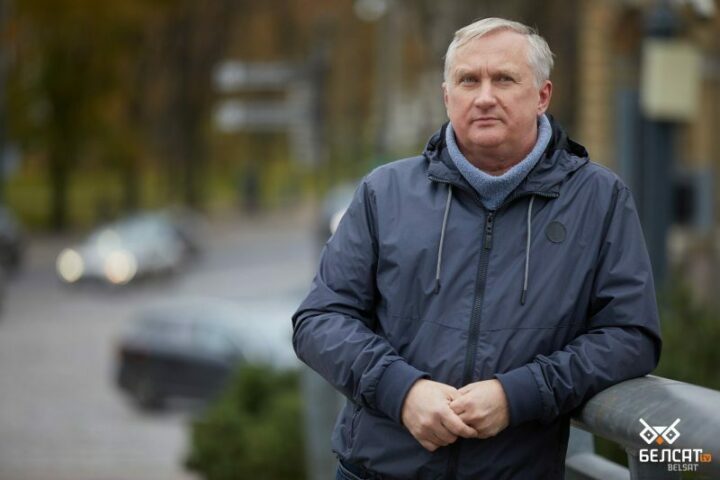 The presidential election was held in Belarus two years ago, on 9 August 2020. The election was found to be rigged in Lukashenko's favor. This day became the point of no return in the history of modern Belarus. The Viasna Human Rights Center tells a story in numbers about the unprecedentedly horrific human rights situation in Belarus, while human rights activist Pavel Sapelka comments on the situation we found ourselves in and urges people to report instances of repression to human rights defenders.
August 9 will long be a memorable date – a day of hope and pain, when supporters of democracy voted for a progressive future and against dictatorship, and defenders of the totalitarian state model began to wrap barbed wire around the already fragile and unfree building of our statehood.
According to the Viasna Human Rights Center, the number of political prisoners in Belarus has increased almost 50-fold in the two years since the beginning of the election campaign: 1,262 people are currently behind bars for political reasons. So far, the cases of Aliaksandr Taraikouski, Henadz Shutau, Aliaksandr Vikhor, Raman Bandarenka, and Vitold Ashurak have not been investigated, and those responsible for their deaths have not been brought to justice.
Political prisoners held hostage by the authorities are not the only loss experienced by the civil society: thousands of people forced out of the country under the threat of arbitrary imprisonment and torture have to rebuild their lives; hundreds of dissolved organizations have lost the opportunity to make up for what the state could not or would not give to people, and all this is bound to affect the society one way or another.
Seven Viasna employees remain behind bars for their principled position and disagreement with the authorities' actions. They are the chairperson of the Viasna Human Rights Center Ales Bialiatski, vice-chairperson Valiantsin Stefanovich, lawyer Uladzimir Labkovich, volunteer service coordinator Marfa Rabkova, head of the Homel branch Leanid Sudalenka, volunteers Tatsiana Lasitsa and Andrei Chapiuk. Those who defended the rights of Belarusians are now behind bars themselves.
Seven human rights defenders who are now political prisoners are the price Viasna has paid for its work in the sphere of human rights defense. Thirty mass media workers in custody and dozens who have gone through imprisonment are the price democratic media have paid for their right to seek and disseminate complete and truthful information.
Human rights defender Pavel Sapelka urges Belarusians to continue to report every known instance of repression:
Even in the atmosphere of total intimidation, we ask Belarusians to not keep quiet – we ask them to inform us about every known fact of torture, cruelty, politically motivated imprisonment or other forms of punishment. Because even today, while intimidating people with propaganda videos and threatening them with arbitrary or disproportionate prison sentences, the regime is still afraid of truthful, objective and verifiable assessments of the situation in Belarus.