Boris Johnson stands for freedom of Siarhei Tsikhanouski and freedom of Belarus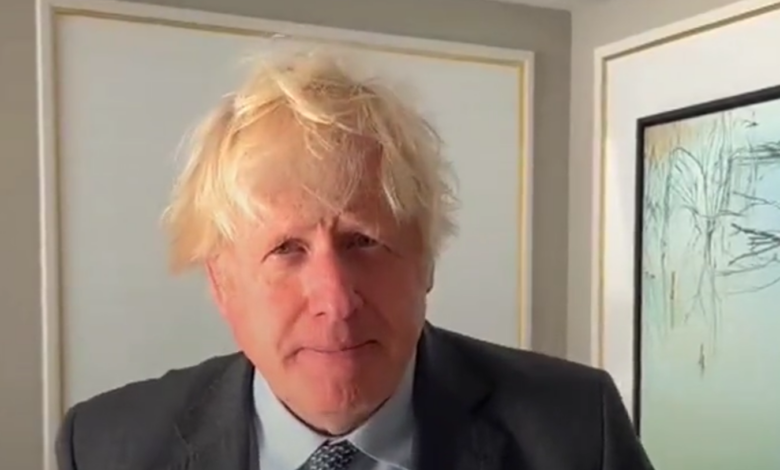 Former UK Prime Minister Boris Johnson recorded an appeal on X in support of the campaign organized by Sviatlana Tsikhanouskaya in an attempt to obtain information from the authorities regarding her husband, Siarhei Tsikhanouski, and over 1,500 political prisoners in Belarus. He also called on others to join this solidarity action.
Boris Johnson highlights the challenging circumstances faced by the courageous Siarhei Tsikhanouski. "He should, by rights, be now the elected leader of Belarus," says the former Prime Minister. "Instead, he has been put in prison by the corrupt tyrant who runs that country, Lukashenko, Putin's buddy."
Johnson urged everyone to recall the events of 2020. To recall how Tsikhanouski's wife Sviatlana took up the mantle, stepping into her husband's place as a presidential candidate, and was elected by the people of Belarus.
Johnson emphasizes that Sviatlana was not allowed to take office and was forced into exile. Yet, her husband, Siarhei Tsikhanouski, remains incarcerated. Sviatlana has received no updates about him for over 7 months, leaving her uncertain about how he has been treated in prison. "It is a complete infringement," says Johnson, "betrayal of every basic human right."
Boris Johnson urges support for the campaign advocating the freedom of Siarhei Tsikhanouski and the freedom of Belarus. "I stand with the brave people of Belarus! Long live Belarus!⚪️🔴⚪️" he writes.
Sviatlana Tsikhanouskaya, in response, expresses heartfelt gratitude to Boris Johnson, underscoring that this act of solidarity serves as a reminder to Belarusians that they are not alone. It also reminds the entire world that the fight for democracy in Belarus continues.