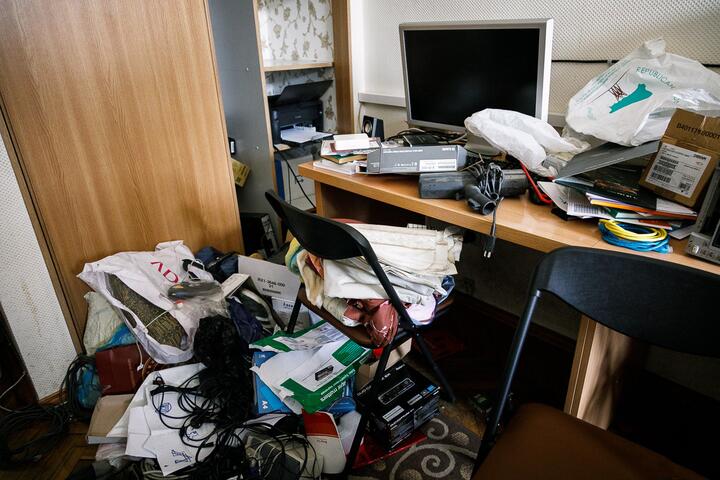 This is what public organizations' offices look like after searches.
On 14 July 2021, another wave of searches and detentions of journalists, activists, and human rights defenders took place all over Belarus. More than a dozen organizations have been affected by repressions. Among them are:
Many employees of the Viasna human rights center were detained across the nation. Ales Bialiatski, the head of the center, was detained in connection with a criminal case. The Viasna Human Rights Center is a non-governmental human rights organization that monitors and collects information on violations of human rights and freedoms in Belarus. It has been working since 1996.
The European Union warned Belarusian authorities about the consequences of today's attack on human rights and public organizations. The international human rights organization Amnesty International called on the international community to respond to the wave of searches in Belarus.
US Ambassador to Belarus Julie Fisher expressed the opinion that the Lukashenko regime's campaign to criminalize independent voices, human rights defenders and civil society is the reason for the international isolation of Belarus.