Chronicle of repressions in Belarus: Persecution a daily reality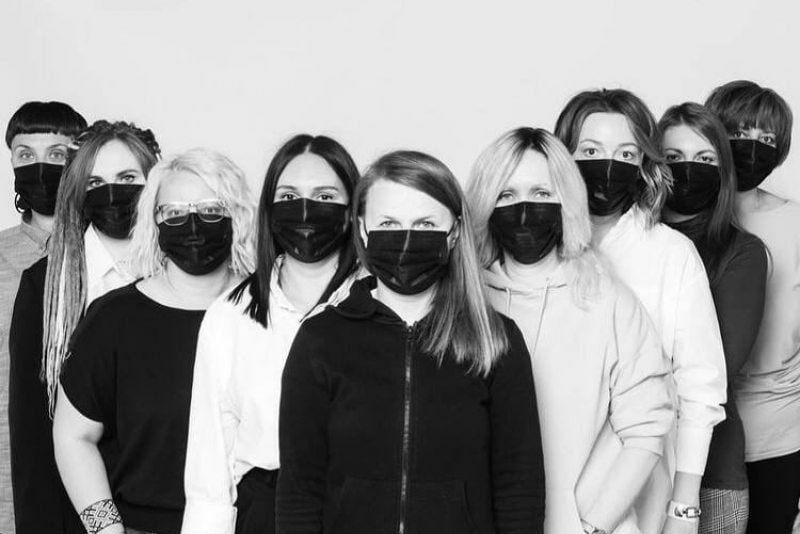 While the war unleashed by Putin with Lukashenko's help rages on, repressions against citizens who openly speak out against the war continue in Belarus.
Anatol Sashunou was detained in Zhodzina for comments in "extremist" chat rooms. In Minsk, a criminal case was launched against Volha Tomina, a mother of three and top Belarusian make-up artist, for participation in protests in August. On 6 March, former actor of the Gorky Theater Arseni Siachko was detained in Minsk. He made a remark to the policemen who detained drunken men, for which he was also detained and beaten. He had to be taken to a hospital with three broken ribs.
In Minsk, Dzmitry Matsyushonak was detained for a "No war" poster. It is reported that a neighbor had turned him in. Artist Ales Tsyrkunou was detained for white-red-white and blue-yellow ribbons on his shirt. Vital Borys was detained for a passport cover with the historical Pahonia coat of arms. On 10 March, Tatsiana Dorts' apartment was searched, and her computer was confiscated. She had been detained on the referendum day for going to a city square with a poster reading "Glory to Ukraine". On the same day, political prisoner Yahor Mikhailau was added to the list of terrorists. In July, he was charged with setting fire to a tank, which was not even damaged. Also, on 10 March, Aliaksei Marhunou was detained in Mahiliou. His arrest was in connection with an act of railway sabotage.
On 9 March, the court ruled to de-register the women's rights association Radzislava. Their hotline, which has provided support to victims of domestic violence and sometimes even saved women's lives, stopped working. Radzislava was established in Minsk in 2002.
Belarusian lawyers who signed the anti-war petition are also facing pressure. They have been summoned to the bar for explanations.